Brian Wilson, back in Perth, April 7, 2016.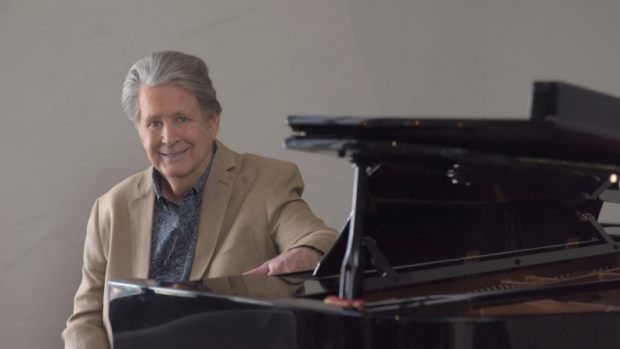 Tickets now on sale at Ticketek for BRIAN WILSON PERFORMING PET SOUNDS & HIS GREATEST HITS It's the 50th Anniversary celebration of Pet Sounds & final performances in its entirety. Presented by Bluesfest and 882 6PR.
Book by clicking here
"God Only Knows' is the most beautiful song ever written' ? Sir Paul McCartney
'Brian Wilson is one of the greatest innovators of my decade or any decade' – Burt Bacharach
The legendary musician Brian Wilson, co-founder of The Beach Boys and the architect of the Californian sound is coming to the Riverside Theatre in Perth on Thursday 7th April 2016. In the 50th Anniversary celebration and final performances of Pet Sounds, Brian Wilson will be performing the resounding masterpiece live in its entirety including the hits; 'Wouldn't It Be Nice', 'Sloop John B', and 'God Only Knows' and his greatest hits.
Brian Wilson performing Pet Sounds is a rare, unforgettable live music experience spanning 2 Parts: Act 1: Pet Sounds and Act 2: His Greatest Hits and will feature his incredible band including original Beach Boys member Al Jardine and long-term member Blondie Chaplin. Bluesfest Festival Director Peter Noble has described bringing Brian Wilson to Australia to perform Pet Sounds as a 'pinch me I must be dreaming moment'.
Pet Sounds ? the ground-breaking psychedelic rock album, declared by Rolling Stone as the 2nd Greatest Album of All Time (second only to The Beatles' Sgt. Pepper's Lonely Hearts Club) ? is the album that turned the industry on its head, broke all the rules and changed rock'n'roll history, 0influencing greats including The Beatles, The Who, Radiohead, Elton John, and REM.
A multiple Grammy award winner, Brian Wilson has been called the Gershwin of his generation, is a rock'n'roll, Songwriters and UK Music Hall of Famer, and cited as inspiration by luminaries including, Sir Paul McCartney, who acknowledged that Pet Sounds 'was the big influence that set me thinking when we recorded 'Pepper".
Brian Wilson stopped being a performing member of The Beach Boys in late 1964, apart from some rare appearances together, he went into the studio and almost singlehandedly produced The Beach Boys recordings whilst the band toured. Since that time Brian has continued his association with The Beach Boys on a recording basis as well as the odd reunion tour including the 50th Anniversary tour in 2012.
2015 has marked a triumphant return for Brian Wilson with a brand new solo release No Pier Pressure, as well as the release of Love & Mercy ? the commended biographical film about Brian's remarkable life, which has opened up his music to a whole new audience.