Tim Paine resigns as Australian Test cricket captain amid sexting scandal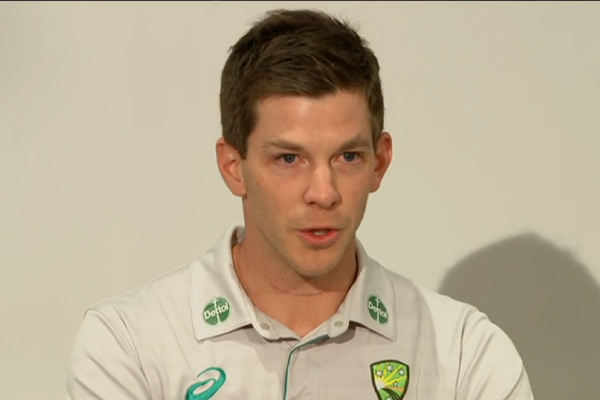 Test captain Tim Paine has resigned from the top job in Australian cricket on the cusp of the Ashes series, amid accusations he sexted a woman without consent.
Paine is alleged to have sent a then-employee of Cricket Australia an unsolicited photo of his genitalia as well as several lewd messages, The Herald Sun reported.
While his resignation from the captaincy is effective immediately, Cricket Australia have confirmed Paine will remain a part of the Ashes team.
The now former captain addressed the media, admitting the messages "do not meet the standard of an Australian cricket captain or the wider community".
Paine said resigning is "a difficult decision, but the right one for me and Cricket".
"I am deeply sorry for the hurt and pain that I have caused to my wife, to my family, and to the other party.
"I'm sorry for any damage that this does to the reputation of our sport."
Investigations by the Cricket Australia integrity unit and Cricket Tasmania's HR department found no code of conduct breach, he said.
"Although exonerated, I deeply regretted this incident at the time and still do today."
Former Australian Test spinner Brad Hogg said he's put the team in a difficult position.
"It is very disappointing," he told Millsy on 6PR Afternoons.
"You don't know where the news has come from … but the fact of the matter is it doesn't really (matter) where the news has come from, it's your leader that's done the wrong thing at the wrong time."
Former Test captain Kim Hughes said he can't see Tim Paine playing for Australia again.
"Quite frankly I'd be very surprised if he would be able to continue on as a player," he said.
"He's done the right thing, it's just unacceptable".
Press PLAY to hear more from Brad Hogg and Kim Hughes below 
Veteran sports commentator Tim Lane said Paine's position as captain became untenable.
"I don't think there was a way that he could continue because I think it would have brought so much derision and condemnation from the community," he told Oliver Peterson on Perth LIVE.
Press PLAY to hear more from Tim Lane.