Bogut and Boomers going for gold in Rio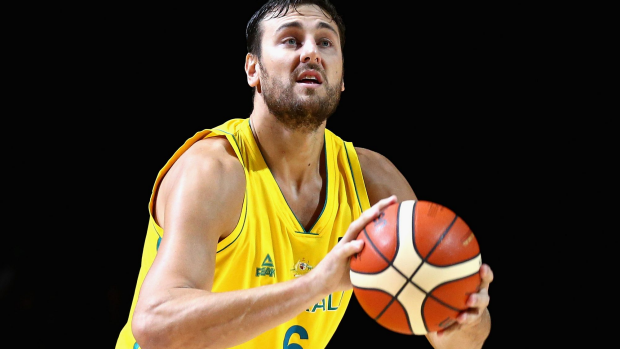 Andrew Bogut says the Boomers should be aiming for gold at the upcoming Rio Olympics.
The Boomers will have their best squad in years – if not ever – with the likes of NBA players Bogut, Matt Dellavedova, Aaron Baynes, Joe Inglis, Cam Bairstow and Patty Mills.
The remainder of the squad will be made up of Australians plying their trade in Europe and the National Basketball League.
Young star Dante Exum is expected to miss the tournament on the comeback trail from an ACL injury and there remains a question mark over touted number one draft pick Ben Simmons and whether he will play.
Speaking exclusively on Sports Today, when asked if the Boomers could medal, Bogut said that's the goal.
'We're not going there to finish eighth,' he said.
'The goal for us is to get a gold medal, which people will kind of snigger at and think there's no chance of that.
'But I don't see any athlete going in to any event saying I'm going to finish fourth. You know just don't go if you aim for that.
'I think we're a genuine chance to be a top four, five or six side in the world.'
Listen to his full interview: