Bob Hawke jacket was a tea towel pattern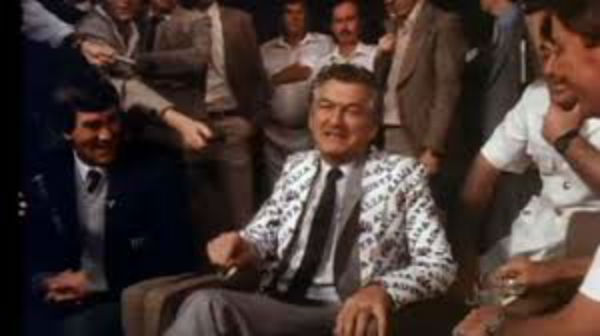 Former Prime Minister Bob Hawke died on Thursday aged 89, as we reminisce about his life, one of the stand out moments is the America's Cup win when he was draped in the Australia jacket.
A Perth architect was the man behind the design of the jacket and he revealed a few secrets about the iconic attire.
"It was during my period as an adventurous architecture student; I used to delight in wearing very silly clothes and I had the idea of getting the most silliest and I think I achieved it," Paul Burnham told 6PR Breakfast
"It was actually a tea towel pattern," he revealed
Click PLAY to hear the full interview.
As the Royal Perth Yacht Club celebrated the 1983 America's Cup win, there is a photo of the jacket being placed on then Prime Minister Hawke.
Ian Cameron was by his side and snapped in the photo while the jacked went on the Prime Minister.
"Hawkey came in very wet from champagne and stuff that they'd poured over him," he told Steve and Baz.