Big boost to anti gang squad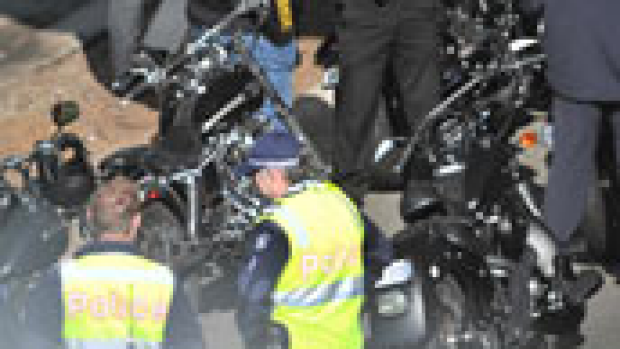 The Prime Minister has confirmed a $10 million strike team will be set up in Western Australia to combat bikie gangs. 
Prime Minister Tony Abbott says it will target about 450 active members of nine outlaw motorcycle clubs in WA, and report to the $64 million National Anti-Gangs Squad.   
Mr Abbott said the strike team would enable greater co-ordination between federal police, the Australian Crime Commission and West Australian police.   
He told Gary Adshead on 6PR this morning it was an important new initiative.   
'We do need to keep a good eye on them and we do need to crack down on all criminal activity,' he said. 
 'We know that bikie gangs are very, very active in drugs, prostitution, money laundering.   'There's also the intimidatory aspect of these gangs when they get together and as we know, there are elements of gangs now involved with rogue elements of some of our unions, particularly the construction union.   'This is an added dimension to the gang problem in Australia and is one of the many reasons why we need a co-ordinated approach.'   
Mr Abbott said the $10 million in funding would be enough for four years.   He said the federal government would continue to fight bikie gangs 'until this problem is beaten', although he conceded there were 'no magic wands' and a range of measures were necessary.   
The prime minister rejects claims Australia's new push against bikies is removing human rights.   'It's not about taking anyone's rights away – it's about giving police the resources and importantly, the co-ordination to crack down on what is a national problem, a cross-border problem, which is very hard for the state police force to tackle on their own.'   
Mr Abbott conceded bikies were mostly 'a menace to each other instead of the public', although their drug peddling was particularly hurtful to society.   The new squad will be signed off by federal cabinet at a meeting in Perth on Tuesday.
Stay up to date on breaking news with 6PR on Twitter