Bevo's Bulldogs self-motivated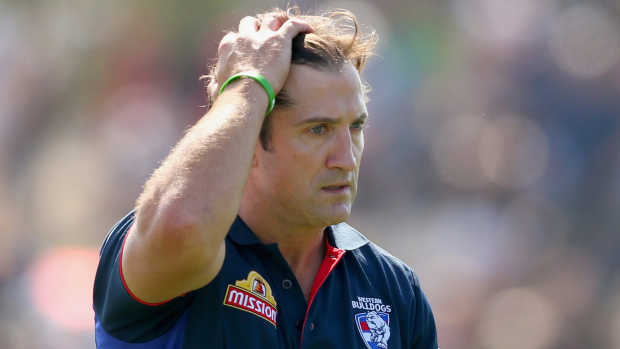 Western Bulldogs senior coach Luke Beveridge has put the emphasis on his players to back-up last year's surprise season in 2016.
The 'Dogs surprised many by finishing sixth in 2015 with 14 wins after a summer where they lost their captain and coach.
It had been rumoured that Beveridge had ridden his young team hard over this pre-season to ensure no complacency snuck in.
However, speaking on 6PR's Sports Today with Brad Hardie and Karl Langdon, the second-year coach denied that.
'I know that Mitch Wallis may have let that one slip in recent times, but I don't feel like I have,' he said.
'I think over the journey and from year-to-year you hope the players take over a little bit with the messaging.
'You hope they are their own regulators. It's compliance of some of the core things you do as a team you just step back from and hear their voices.
'I don't think I've been more overbearing, but the attention to detail has gone up a notch.'
Listen to the full interview here: