Beating the bullies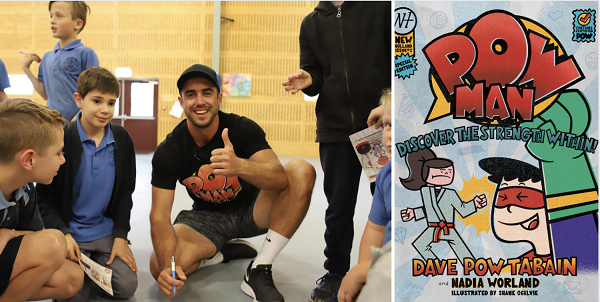 Dave Pow Tabain knows how to overcome a challenge. The Author and two-time World Kettle Bell Champion was mercilessly bullied in primary school after his peers uncovered his secret, he couldn't read or write.
'It was hard, it was frustrating, there were lots of times you'd get upset, but the greatest thing I ever taught myself and learnt is to channel those frustrations into something that will benefit you and try and learn from it as best you possibly can.'
Dave told Steve and Baz that it's important for any child being bullied to try and understand it's nothing to do with them, it's a reflection of the bully.
POWMAN – Discover The Strength Within  is Dave's second book and available from all good book retailers later this month
<iframe src="https://omny.fm/shows/breakfast-with-steve-and-basil/dave-pow-tabain-211119/embed" width="100%" height="180″ frameborder="0″ title="Dave Pow Tabain 211119″></iframe>