Barnett takes over budget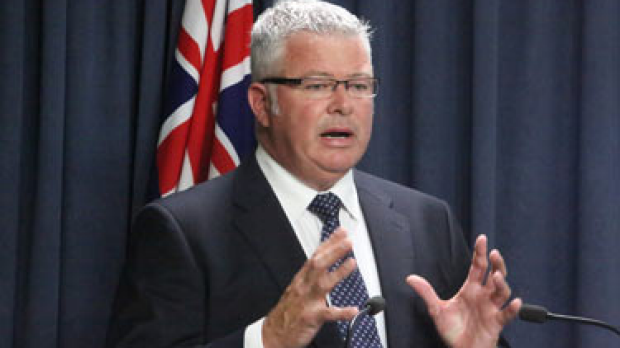 The Premier will take over budget preparations and the Transport portfolio as Troy Buswell takes leave from political duties, including that of Treasurer, to battle an undisclosed health issue. Gary Adshead spoke to opposition spokesperson Ben Wyatt about the timing of the leave.
Stay up to date on breaking news with 6PR on Twitter  
Gary Adshead Editorial
The WA Government is fast approaching its most critical Budget.
The State's financial position is facing significant challenges, not least the need for a plan to restore our Triple A credit rating.
These are the sentiments of the most powerful business lobby group in the State – the Chamber of Commerce and Industry.
And it is in that context that the public has the right to some assurances and some detail behind the sudden departure from his post of Treasurer Troy Buswell.
No one would suggest that a politician – regardless of the office they hold – is not entitled to privacy when personal situations arise.
Of course they are.
There have been recent examples where personal and family lives have intersected with the demands on politicians and the media has respected that and left well alone.
But right now the rumour and speculation is building into the story – and this has been the case with Mr Buswell in the past, on more than one occasion.
I have always found the Treasurer to be a likeable, personable, intelligent and engaging person and would sincerely hope that all will be well with him soon.
Perhaps those previous public scandals involving his personal life and his personality flaws will always be a millstone around his neck.
Perhaps it's one reason the whispering has gone into overdrive during his week-long absence from work – and his now three week long personal leave.
 Don't forget the State recently lost its Under Treasurer Tim Marney, who let some of his feelings about the State's finances be known before he departed.
I think the Premier needs to go public, possibly after today's Cabinet meeting, and explain how the Budget process will continue in the Treasurer's absence and reassure the community that there is nothing untoward or questionable in Mr Buswell's absence right now.
I don't think that is too much to ask.