Great Gardens with Bailey's Fertilisers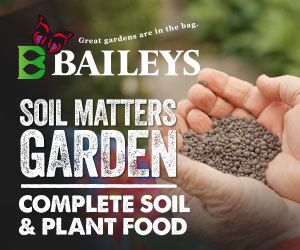 As part of Sue McDougall's Great Garden series, Gen Bailey from Baileys Fertiliser and Joy Ross from Soil Solver joined Michael & Carmen this morning to talk about their new collaboration; Soil Matters Clay & Compost.
Listen to the podcast to hear how it works and what it could do for your garden!
Over the last few weeks, our expert gardener and horticulturalist, Sue McDougall launched a 5-part video series that will help you reap the rewards with these 'how-to' gardening tips that you can apply to any garden or home over these wonderful Spring months.
The videos covered everything from indoor plants, to rose care or ensuring you have the best lawn on the street. You can check them all out below!
Best Lawn on the Street:
What's Hot with Indoor Plants:
Perfect Herbs for Pots:
Rose Care:
If you have any questions regarding the video or for regular gardening tips, you can follow Sue's Facebook page here:
To launch this new video series, Gen Bailey, General Manager of Bailey's Fertiliser, joined Andy Pankhurst on the Weekend Breakfast program to talk about 'Great Gardens' and to tell us more about this family owned and operated business, Baileys Fertiliser. You can listen below:
New to Baileys range of quality gardening products this Spring is Soil Matters Garden – an all-in-one biological fertiliser, formulated on the cornerstones of a healthy, highly productive and disease-free soil; Microbes, Minerals, and Humus. Gen Bailey, Co-General Manager of Baileys and fourth generation family member joins us to discuss the family business and their new range.