Back to basics for Freo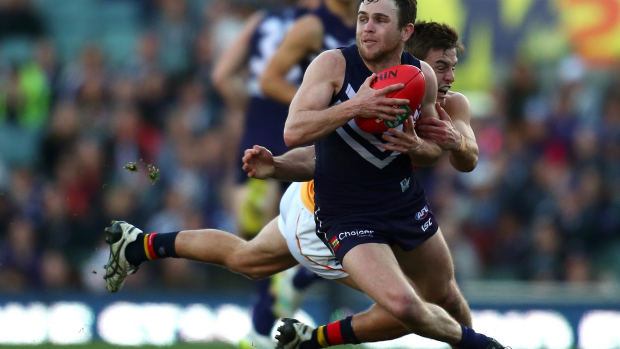 Fremantle are still looking for a replacement for small forward Hayden Ballantyne who will miss 8-10 weeks after undergoing hamstring surgery.
Asked how difficult it was to front up to Fremantle's first training session after talks he was moving to West Coast, Ballantyne responded in his usual cheeky manner 'that was the toughest morning of the whole year because it was a 3km time trial'.
Ballantyne said he caught up with coach Ross Lyon before that first training session 'everything's sweet with us'.
Hayden Ballantyne will feature on 6PR Breakfast on Thursday mornings at 7.15am.