Australia's Vaccine Commander calls for WA to treat rollout with more urgency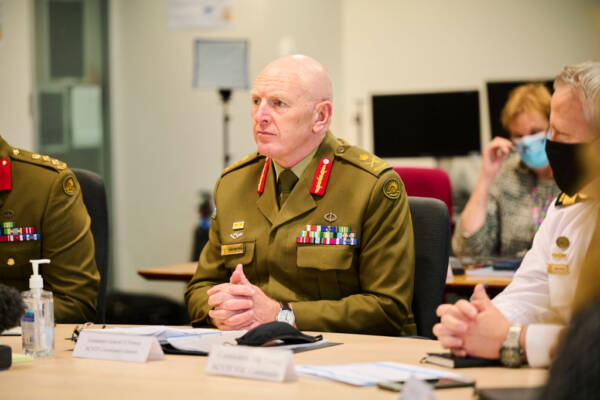 Australia's Vaccine Commander Lieutenant General John Frewen has called for Western Australia to put more urgency into their vaccination effort if the state wants to be "in the best possible place" by Christmas.
As it stands, 56 per cent of the WA population has been fully vaccinated, while 73.4 per cent have had their first dose.
That's well below the fully vaccinated national average of 68.3 per cent.
It comes as Queensland announced its roadmap out of the pandemic, with fully vaccinated travellers set to be allowed to enter the state without the need to quarantine from December 17.
"It really requires urgency from here on in," Lieutenant General John Frewen told Mark Gibson.
"There's about a six week process from first dose to second dose, and full coverage, so people really need to be doing it now if they're going to be in the best possible place by Christmas."
Press PLAY to hear more below
Photo by Rohan Thomson/Getty Images