Aussie Chloë McCardel swims the English Channel for a world-record 44th time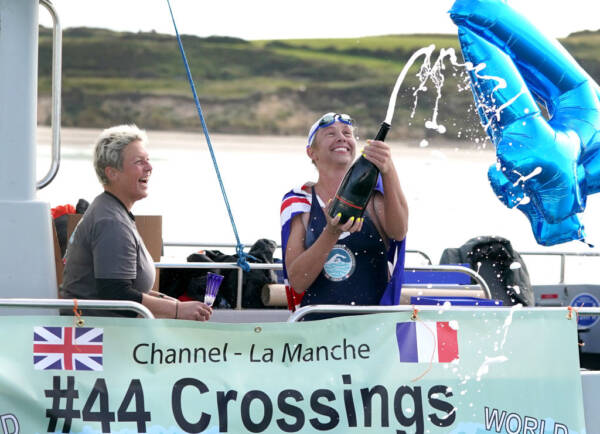 Australian marathon swimmer Chloë McCardel has set a new world record after swimming the English Channel for the 44th time.
Remarkably she completed the 34 kilometre swim while battling a chest infection.
The 36-year-old has been swimming the stretch of water between France and England for the last 12 years, including multiple double, and one triple crossing.
She broke the men's record of 34 channel crossings last year.
McCardel arrived at Pointe de la Courte Dune near Calais in France on Thursday.
"I was kind of lucky because the conditions were better than average, so I feel like it was my final victory lap and I was able to really enjoy it and not have to feel like I was fighting the English Channel with every stroke," she told Gareth Parker on 6PR Breakfast.
She said she found her calling after swimming a marathon.
"At 19 I wanted to be the best in the world at something," she said.
"I had a sporting background as a pool swimmer as a junior … when I swam a marathon, I was like 'this is it, this is my calling, and I can do this, I can be the best in the world'."
Press PLAY to hear
Photo by Gareth Fuller/PA Images via Getty Images