Astronomers capture first image of fiery black hole in Milky Way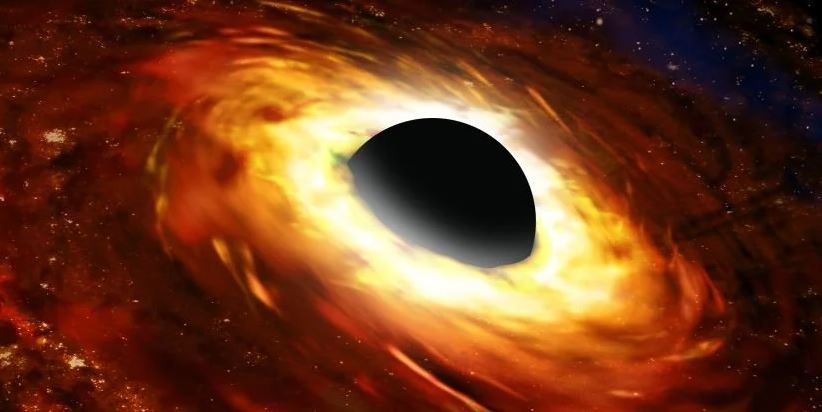 Australia's astronomer-at-large says an image of the Milky Way black hole is an exciting development in space technology.
It's not the first time a black hole has been photographed, but it's the first one in our galaxy… about 27,000 light years away and weighing 4 million times the mass of our sun.
Professor Fred Watson, from the Industry, Science, Energy and Resources department, told Steve Mills on Millsy at Midday the image is a remarkable achievement.
Mills received a range of interesting responses after asking listeners what they would throw in a black hole if they could.
Press PLAY below to hear the Professor on Millsy at Midday and listeners on their 'black hole' entrants 
Have you seen the picture of the black hole at the center of our galaxy?

The image of Sagittarius A* (inset) was taken by @EHTelescope. Now see it in context with support from our @ChandraXray, Swift and NuSTAR observatories. Here's what the colors mean: https://t.co/Qkt3Qu3v1r pic.twitter.com/BONW7QZhsu

— NASA (@NASA) May 12, 2022