Arrests put 'keyboard cowards' on notice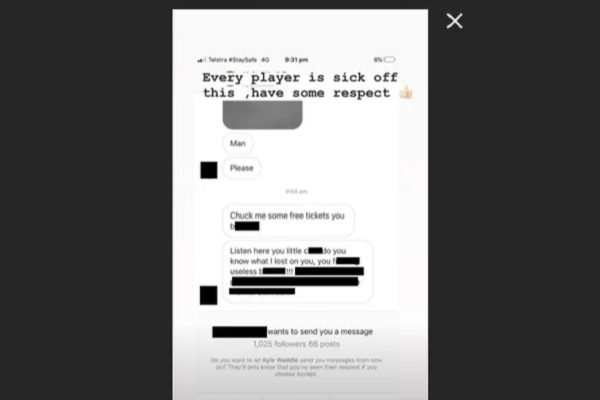 Media lawyer Justin Quill says 'keyboard cowards' are on notice after two men in Victoria were arrested for allegedly making threats online to Richmond AFL player Dylan Grimes.
Speaking with Gareth Parker on Mornings, Mr Quill says police are getting better at identifying the individual behind anonymous accounts which post abuse online and the arrest should come as a serious wake-up call for people who abuse others online.
The arrests also come in the wake of former Brisbane Broncos coach Anthony Seibold hiring a European company to track down those who peddled rumours about him online.
Mr Quill said they're close to finding those individuals and the law would catch up with them.
On Mornings we asked whether dedicated legislation should be introduced to deal with trolls online, similar to laws against 'revenge porn' and one-punch assaults.
Have your say on Facebook.