Are you NBN Ready?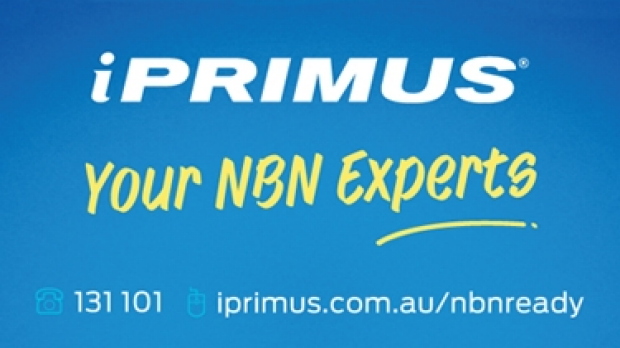 Think you are ready to switch over to the NBN but not sure where or how to start?
We've compiled some quick pointers to help you make an informed decision, thanks to iPrimus, your NBN experts.
What is the NBN?
The new nbn? network is currently being rolled out in homes and neighbourhoods across Australia. NBN Co is a government-owned organisation that is responsible for rolling out infrastructure, cables, wires, hardware, etc. which are essential for connecting the NBN technology to premises, areas, and houses. It is important to note that NBN Co is only the supplier of the infrastructure.
If you'd like to connect your premises to an NBN service, you will need to get in touch with a retail service provider like iPrimus, who then will be responsible for setting you up with an appropriate data plan, billing you for your service, and providing account, technical support, and customer service assistance.
What makes the NBN better?
This next-generation telecommunications network is designed to provide more Australians nationwide with a high-speed and reliable telephone and broadband service. The rollout of new, stronger, and more sophisticated cables and wires will provide greater service stability and can handle more data traffic.
With the NBN, you can choose your preferred speed level and data allowances depending on your specific needs; this means more flexibility for you and the entire household. You can also choose to have a home phone fibre VoIP service without a physical line rental.
However, connecting to an NBN plan may NOT be as expensive as you think! As a trusted retail service provider, iPrimus offers great-value NBN plans with generous data allowances that are cost-efficient and easy to understand.
What can I do on the NBN?
With the NBN, you'll be able to connect to the internet, stream, watch, download and play games faster and more seamlessly than ever before
Access more entertainment for the entire family
Achieve more stable streaming and steady connection, with less drop-outs
You can share your internet service with the whole household with ease, and avoid buffering or lag
When is the NBN coming to my area?
NBN development areas are divided into modules / roll-out regions which are built out at different times. As an organisation, NBN Co employs whole teams dedicated to working out the best sequences that will facilitate faster infrastructure roll-out, decrease the cost to taxpayers, maximise revenues, and prioritise under-served areas wherever possible.
To find out when the NBN will be coming to your address, go to www.iprimus.com.au/nbnready to access the NBN rollout map.
Not yet included in the roll-out schedule? Sign up to an iPrimus ADSL broadband plan today and get a VIP upgrade from iPrimus when the NBN arrives.
How can I get NBN?
Check your address to see if NBN is available ? visit www.iprimus.com.au/nbnready.
NBN Co will install the cables and wires (OR boxes) at your premises to make your address NBN-compatible.
Once your address is NBN ready, contact the NBN experts at iPrimus and choose the perfect NBN plan that suits your needs and budget
Get NBN ready with iPrimus, your NBN experts.
Sign up to an iPrimus ADSL or NBN broadband plan today and get UNLIMITED DATA for just $79.90 per month.
If the NBN is still on its way to your place, sign up to an iPrimus ADSL broadband plan today and easily upgrade an iPrimus NBN plan when it arrives, with NO exit fees.
Speak to the NBN Experts at iPrimus to find out when the NBN will be coming to your area, and check if your house is NBN-ready.
Visit www.iprimus.com.au/nbnready or call 131 101 to get started today.
Why choose iPrimus?
iPrimus is a trusted Australian brand ? we've been connecting Australian families since 1997.
All iPrimus broadband plans are NBN-ready.
Choose your preferred NBN data allowance and line speed tier with iPrimus ? simply select the perfect iPrimus NBN plan that suits your needs and budget.
Flexible contract options ? iPrimus broadband plans are available on 1-month, 12-month or 24-month contract options.
Get FREE standard installation when you sign up to an iPrimus NBN or ADSL plan on a 24-month contract.
Get a BONUS NBN-ready modem valued at $129 ($14.95 postage) when you sign up to an iPrimus NBN or ADSL plan on a 24-month contract.