Alleged crime family's gov link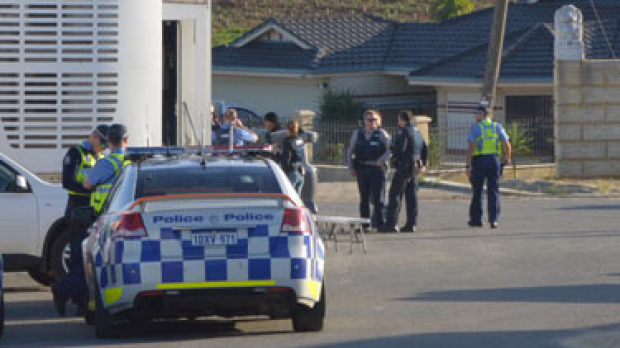 The Police Minister says the family at the centre of the police raid on the weekend could currently have at least one contract with the state government. Gary Adshead spoke to Liza Harvey about the raids and spread of the family's operations.
Stay up to date on breaking news with 6PR on Twitter  
Earlier today.
Ten West Australian men have been charged over an alleged organised crime syndicate operating at a large gated property on Perth's northern fringe.   
WA police staged a pre-dawn raid at the Carabooda market garden complex on Saturday and questioned 180 foreign nationals, who they suspected were illegal workers.   
They also suspected money laundering and other illegal activities were taking place at the property where they seized cash, firearms, computers and other items of interest.   
On Monday, police said 10 men, ranging in age from 32 to 49, had been charged with dealing in proceeds of crime and harbouring an unlawful non-citizen.   
One of the men, aged 37, was charged with dealing proceeds of crime ($1 million or more) and will appear before the Perth Magistrates Court on May 27.   
Four of the men, aged 37, 49, 36 and 46, will face the Perth Magistrates Court later on Monday.   
The operation was described as a joint operation involving agencies attached to Project Tricord and Operation Polo, and there were weekend raids also in Victoria.   
A 42-year-old man and a 49-year-old man will appear before the Melbourne Magistrates Court later on Monday.