Alan Bond dead aged 77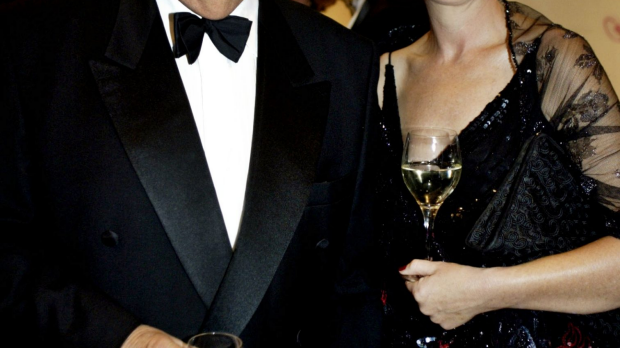 Alan Bond, one of Australia's most colourful businessmen, is dead at 77.
His children John, Craig and Jody announced their father's death on Friday morning at the front of Fiona Stanley Hospital, where he had been in an induced coma following complications after open-heart surgery.
Mr Bond's son John said to the waiting media: 'Dad passed away this morning.
'His body finally gave out after the heroic efforts of everyone involved in the Intensive Care Unit at Fiona Stanley Hospital.
'He never regained consciousness from his surgery on Tuesday and has been on life support since that time.
'To a lot of people, Dad was a larger than life character who started with nothing and did so much. He really did experience the highs and lows of life.
'To us, however, he was just Dad. A father who tried to be the best Dad he could.
'He was also Pop to eight grandchildren and hadn't yet received a nickname as a great grandfather.
'Mum and Dad were always great soul mates who never broke their connection, even though he could be very infuriating to her.
'She is very sad that she did not get back to see him one last time although they were able to have dinner together just recently in London.
'Dad also loved Diana very much and missed her greatly in these past few years.
'Dad was vitally interested in everything that we did with that ever inquiring mind of his. We only half joked to our friends you had to have a five year business plan ready when you met him.
'We will all miss him very much.
'Dad had a great influence on many people and we are heartfelt in our thanks for all the kind messages of support we have received.
'We do hope that we can now have time as a family to grieve and we would appreciate some privacy in this regard.'