Air New Zealand named the safest airline for 2022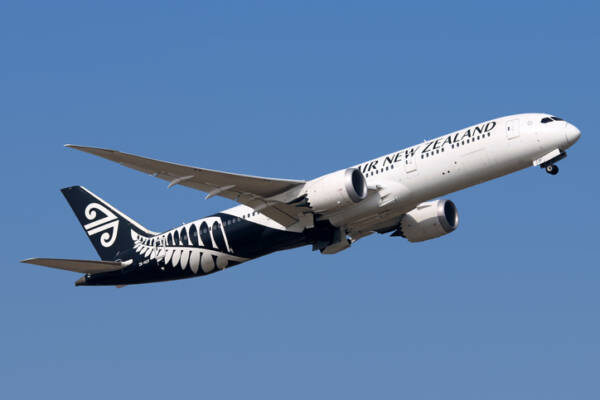 With international borders likely to open later this year, the safest airlines in the world have been announced for 2022.
In the Top Twenty Safest Airlines category released by AirlineRatings.com, Air New Zealand topped the list out of 385 different airlines around the world.
AirlineRatings.com Editor-in-Chief, Geoffrey Thomas, says the airline has won awards over the last 20 years.
"They're a stand out airline and it doesn't which way you slice it and dice it – whether it's from a safety perspective or from a passenger service perspective," he told Jo McManus.
The rankings take into account serious incidents over the previous 2 years, crashes in the past 5 and government audits.
Qantas lost it's number one rank but was still the highest rated Australian airline, coming in at 7th overall, with Virgin Australia at 10th.
"The factor that caused Qantas to lose it's spot was an incident at Perth Airport in 2018 and the reason it took so long to take it into account was that it took two and a bit years for the Australian safety investigator to bring out it's findings and they brought them out in late 2020," Mr Thomas told Perth LIVE.
Press PLAY to hear the full interview