Ahead of schedule – cheaper childcare on the horizon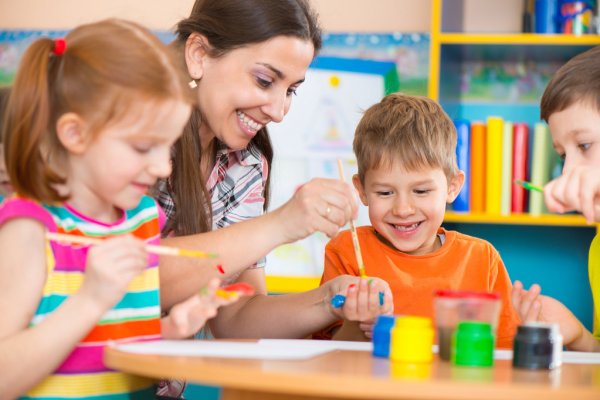 It's hoped more women will be encouraged to work extra days as a result of childcare changes.
The cost of childcare will be reduced from early March next year, four months ahead of schedule. It means 250,000 families are expected to save around $761 this financial year and around $2,200 next financial year onward.
Families, with multiple children, aged five years and under in care, will have their subsidy rate increased by 30 per cent for their second child and any younger children, up to a maximum rate of 95 per cent.
A plan to scrap a subsidy cap for higher-income families has also been brought forward by a year and will come into effect on the 7th of December.
Speaking with Oliver Peterson, The Parenthood executive director Georgie Dent said while bringing the changes forward is "welcome," it will only help a quarter of families that use childcare.
"When you put it into context it absolutely will provide assistance for some families.
"But it is tinkering around the edges of a subsidy system that we know doesn't deliver affordability for families.
"It's not giving the sector the security and stability it needs."
There are concerns the increase in subsidy will mean providers will then hike their fees.
"Australian families pay some of the highest out-of-pocket fees in the world.
"Every time we see additional money poured in, it just gets evaporated.
"It's not working."
Ms Dent said expensive childcare is a barrier to skilled and educated women returning to the workforce.
"They're not participating in the workforce to the extent their male peers are.
"If early education was affordable and high quality for every single family, we would see a considerable uptake in women's workforce participation which would lead to productivity gain."
The government's plan will cost just under $2 billion over three years.
Press PLAY to hear more about the changes: