AFL breakaway league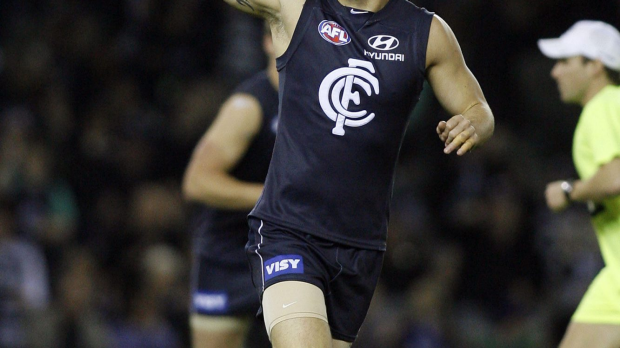 Australian Rules football is on the verge of a World Series Cricket-style competition, with plans underway to form a league that would feature some of the game's greatest names.
3AW understands retired AFL stars including Wayne Carey, Brendan Fevola, Matthew Richardson and Nick Maxwell would be just some of the players targeted to join the twelve-a-side competition that aims to be up and running by February 2016.
The four-team tournament – with a modified ground and rules – would be played over three weeks, with two of those teams set to be based out of Victoria.
The others would come from Western Australian and South Australia.
3AW understands at least one television network is aware of the concept and is preparing its bid for the broadcast rights.
LISTEN: Scoop McClure breaks the news on Sports Today
There would be a draft held as each team tried to piece together its side.
The competition would run in opposition to the AFL and could give delisted players a chance to revive their careers.
"Think Big Bash Footy, think World Series Cricket, think EJ Whitten but younger and more often," Sam McClure said on Sports Today on Thursday.
"It's been in the works for a while.
"As I understand it the AFL aren't happy."
On Friday, the AFL said it had no objections as long as none of its branding was used.
Oragnisers will now begin negotiations with television networks as they look to fund the league.