Acting Police Commissioner gives update on Cleo Smith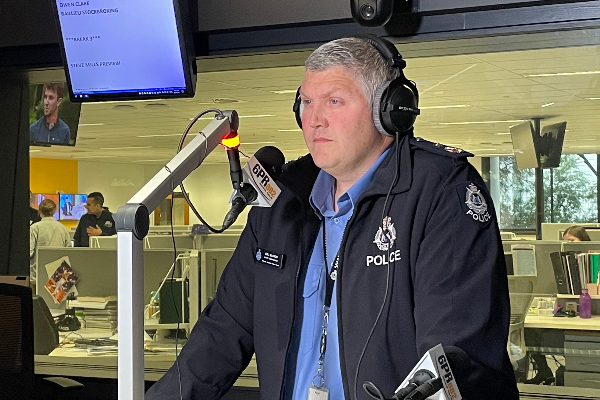 Acting Police Commissioner Col Blanch says police are focusing on eliminating everyone as a suspect at the Blow Holes campsite the night four-year-old girl Cleo Smith disappeared.
It comes as detectives searched inside her family's Carnarvon home on Tuesday, a process the Acting Commissioner said is standard practice.
He added police have been scouring through CCTV on the Coastal Highway after reports a vehicle was spotted driving away from the campsite between 3am and 3:30am.
"That means (CCTV in) shops, houses, everything else, to corroborate what was witness observations of a vehicle at that time on the highway," he said on 6PR Breakfast.
"So we are looking, and asking the public, that if anyone saw car movements at or around 3am heading south on the Coastal Highway from Blow Holes road, that really is one of our investigative areas of focus.
"It's not to say that is the person, but certainly driving around at 3am coming out of there would pique our interest".
The Acting Commissioner also revealed the $1 million dollar reward for any information offered by the WA government attracted bounty hunters.
"I think people, wether it's for the money, or wether it's just to do the right thing and help find Cleo, people are up there and trying to find out what happened," he said.
"And noting that our land, sea and air search concluded in relation to the wandering off side … there's still a lot of land out there to cover.
"I just ask that people don't put themselves in any danger in doing so."
Press PLAY to hear more below