Ablett to get second opinion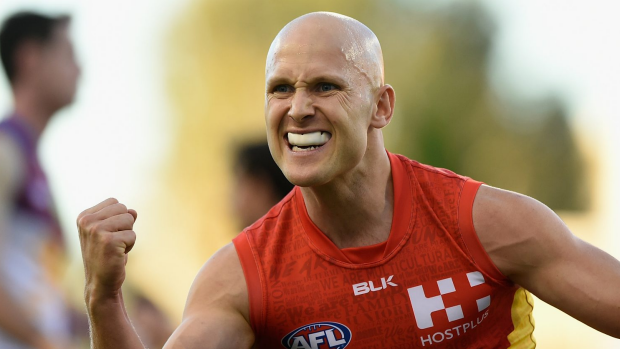 Gary Ablett will receive a second opinion before deciding on the best course of action to repair his injured shoulder.
The 32-year-old injured his left shoulder in the round 16 win over Brisbane as he attempted to tackle Mitch Robinson.
It is the same shoulder that ended the dual Brownlow medallist's 2014 season also in round 16 with a reconstruction required on that occasion to repair the damage.
Gold Coast coach Rodney Eade told Sports Today that Ablett's surgeon Greg Hoy had recommended he gets a second opinion.
'Gary is getting a second opinion,' Eade said.
'I think Gary is just weighing up the operation, what operation he'll have, and when he'll have that.
'But that will certainly happen and probably happen before the end of the week.'
Listen: