A slice of Perth – a retro find in suburbia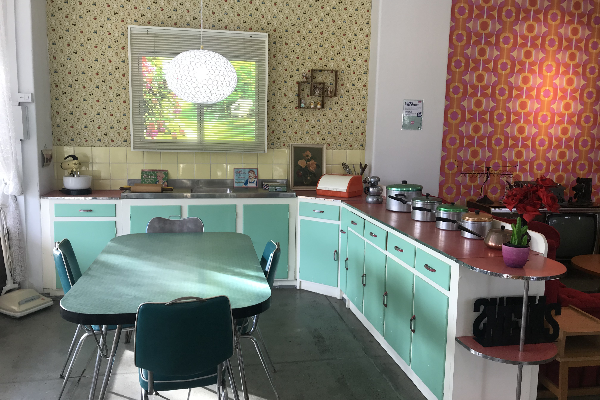 Step back in time at the retro, fun and unique Mid-Century Cafe. Most people will remember at some stage in their life sitting a melamine table with orange vinyl seats or swivel tub style chairs. And diners can do it all again at this suburban delight in Yokine.
The all day menu spans sweet and savoury with plenty of choice on either side of brunch. Expect to see steak sandwiches alongside pancakes, or eggs benny or bruschetta and there's a pretty serious looking brioche brekky burger with bacon, egg, cheese, hash browns, bbq sauce and aioli.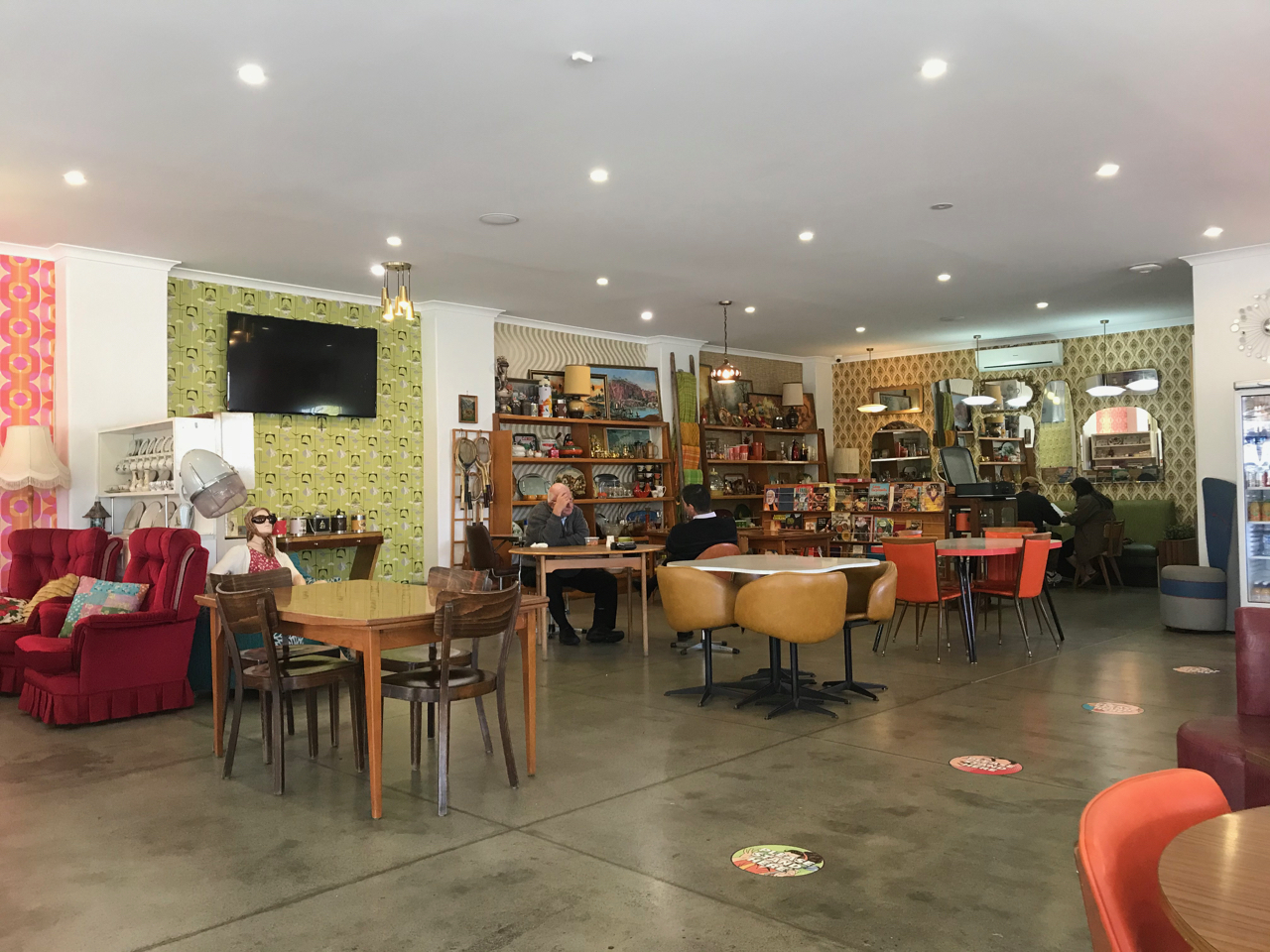 Crispy chicken waffles ($21) is a style of dish we're seeing more and more of in Perth. Some places get it right… others fail dismally. These guys were bang on the money with their version. Crumbed chicken tenderloins served on top of waffles cooked with the slightest crunch giving way to a fluffy middle. Piled on top is crispy bacon (it HAS to be crispy) and a generous swirl of maple syrup. It's no good when there's not enough syrup! Not that this dish needed anything extra, but no one is going to turn their nose up at a couple of crunchy hash browns on the side.
Those that want to stay full until dinner, order the "Mid Century Brekky" ($24). This traditional big breakfast comes with the lot – eggs, bacon, sausages, mushrooms, hashbrowns and tomato. Fat, tasty butcher's chipolatas are a sure sign these guys are taking breakfast seriously – thin sad supermarket snags are a no no. Fried eggs are done to perfection with a runny sunny-side up yolk and a slightly crackly edge. Bacon is smokey and crispy with the sauteed mushies rounding out this ace brekky.
As for the coffee, South Freo mob Port City Roasters supply the beans and it's worthy of ordering a second cup. There's smoothies, loose leaf tea and old school style milkshakes for those who don't need their eyelids propped open with caffeine.
Service here is friendly and homely. Bonus points for a visible COVID safe plan and easy sign in process with hand sanitiser available on entry.
After a meal, it's worth spending some time perusing the collectables. It's a real trip back in time at Mid-Century Cafe.
Mid-Century Cafe
56 Michael Street, Yokine
https://www.mid-centurycafe.com.au
Listen to Liz Sheehan's full review with Oliver Peterson on Perth LIVE: