A new Sun for Barlow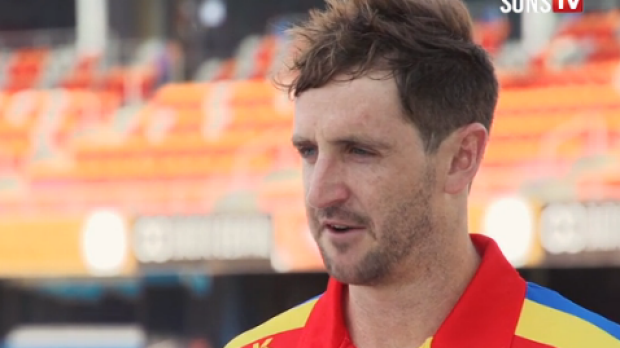 Michael Barlow says he still has plenty of AFL football to give and remains motivated by individual and team success.
A fan favourite at Fremantle, Barlow played 126 games across seven seasons in purple, after being picked up as a mature age draft pick.
On 6PR Sports Today, Barlow said his decision was the culmination of months of looking at his options and he 'excited' by was the Suns had to offer him.
'I'm still really motivated by success, on a personal level, but also on a team level,' the 28-year-old said.
'I see a group of players that has a really appropriate age demographic to me.
'I find a really solid opportunity for me as an inside midfielder helping out Gary Ablett and the like, David Swallow when he gets back to full fitness.'
Listen: