'A complete waste': Doctor blasts rise of health bureaucracy, union agrees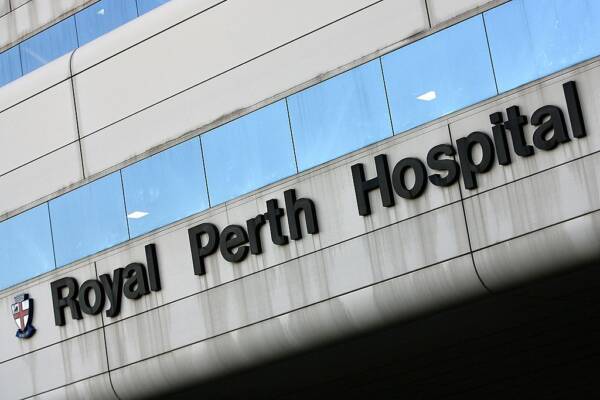 An experienced doctor says a sharp increase in the number of Department of Health workers has come at the expense of those on the front line and is taking its toll on WA's health system.
The latest figures from Hansard show that bureaucratic staff in the department rose by 32 per cent over the past two financial years, while in the same period of time there was only a 12 per cent increase in front line workers.
GP and stroke specialist Dr David Prentice, who practiced at Royal Perth Hospital for 40 years, told Liam Bartlett he and other doctors were fired after raising concerns about decisions made by health executives.
"It leads to a huge loss of expertise and patient care," he said.
"It's a disaster for Royal Perth Hospital, but this is across the board."
Dr Prentice said executives at WA hospitals have been afforded too much power.
"In the past we've had individual boards in the hospitals, and we had doctors on those boards who actually worked in the hospital, so there was clinical engagement," he said.
"We now see the executive as having all the power.
"The bottom line is they have basically taken away doctor's autonomy in looking after patients."
Press PLAY to hear more from Dr David Prentice below
Shadow Health Minister Libby Mettam said the bloated Health Department illustrates a system that is "not patient focused".
"We are increasingly seeing boards as just a deflection, a board which wears the blame for the Minister for Health and Premier when things go wrong," she told Liam Bartlett.
"But these figures are pretty staggering … we have a health system which is on its knees at the moment, and our priority must be those workers who are able to put hands on patients and actually help in a clinical sense."
Press PLAY to hear more from Shadow Health Minister Libby Mettam below
Australian Nurses Federation State Secretary Mark Olson said the issue of bloated health departments had never been worse.
"This division called the Clinical Excellence Divison, and they've watched over the worst nursing shortage in WA's history over the last few years," he said.
"I'd like to know what they've done to improve the service to the community, and the working life of the front line staff, I'd like to know what they've actually done."
Press PLAY to hear more from Australian Nurses Federation State Secretary Mark Olson below
Photo by Paul Kane/Getty Images