'A breath of fresh air who helped my captaincy blossom'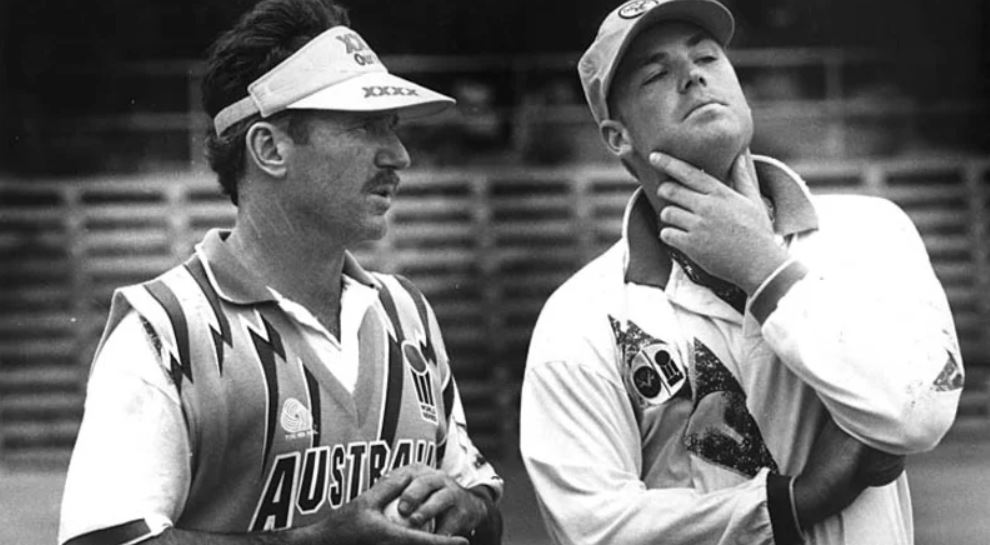 Shane Warne's first Test captain Allan Border says the late leg-spinner was Australia's greatest bowler and helped him thrive as captain after arriving on the Test scene.
Border played a pivotal role in shaping Warne's career, handing him his Test debut in 1992 against India and entrusting him with the ball in a critical moment of a match against Sri Lanka despite the spinner struggling, where Warne went on to win the match for Australia and gain a confidence that never left him in his career.
Unable to sleep after being notified of Warne's death in the early hours of Saturday morning, Border told Weekends with Simon Beaumont he was shocked like everyone else at Warne's passing.
"At 52 years of age you don't expect someone like Warnie [to pass away], you know you just feel like he's immortal almost … to get the news last night, you could've knocked me over with a feather," he told Beaumont on 6PR.
"It was just incredible how he learnt so quickly… he had a tough initiation… got belted everywhere, but he had a real hard-spinning leg-spinner, he went away… and came back a totally different bowler, and he kept learning as his skills waned with different injuries. He got better with the mind games and different ways of getting people out.
"He was a breath of fresh air for me personally, my captaincy blossomed more. He was so good at what he did. You'd basically throw him the ball and just worry about the other end."
Tap PLAY below to hear more from AB on Warne as a teammate and player.