A 8.5 metre Kookaburra has been built in Townsville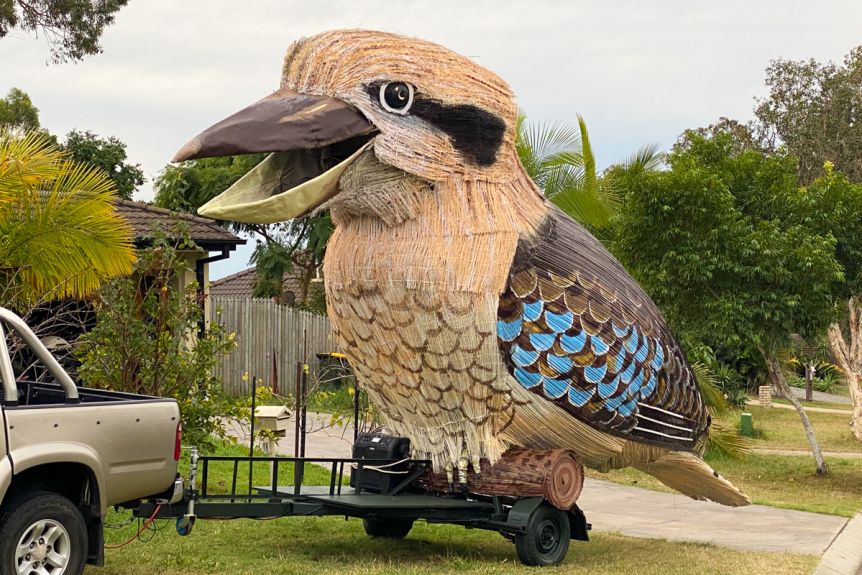 Dr. Farvardin Daliri is the Executive Director at the Townsville Intercultural Centre and the founder and organiser of the Townsville Cultural Fest… with this years festival centerpiece an 8.5 metre bird, Australia's one and only, the humble Kookaburra.
Dr. Daliri is driving a long way to deliver his masterpiece and had originally doubted his chances of getting it done.
He spoke to Simon on the Afternoons Program, and check out the video of him driving his Kookaburra on the internet, it is a beautiful sight!