7 years jail for doing his job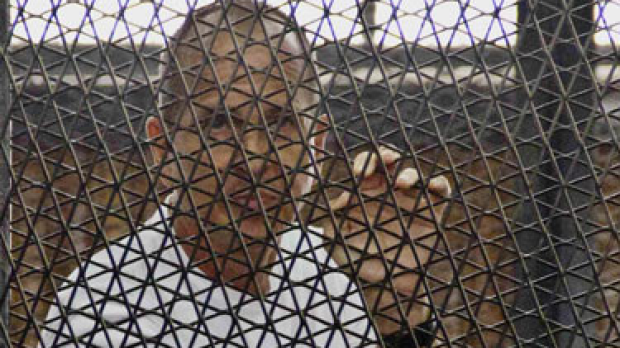 Foreign Minister Julie Bishop says she is dismayed at how Australian journalist Peter Greste could be jailed for 7 years in Egypt for just doing his job. Gary Adshead spoke to Ms Bishop about what legal and diplomatic channels Australia can pursue for Greste's release.
Stay up to date on breaking news with 6PR on Twitter  
 Prime Minister Tony Abbott says he's bewildered by an Egyptian court's decision to jail Australian journalist Peter Greste for seven years, and has vowed to continue fighting for his freedom.   
But he says megaphone diplomacy won't help Greste and the government will instead talk 'calmly, patiently and reasonably' with the new Egyptian government.   
Foreign Minister Julie Bishop was more forthright, saying she'll seek the direct intervention of new President Abdel Fattah al-Sisi.   
She says he has a chance to prove Egypt is on the path to democracy in the wake of the 2013 coup that ousted Islamist president Mohamed Morsi.   
Greste and two Al Jazeera colleagues have been found guilty of supporting Morsi's Muslim Brotherhood and of reporting false news in the wake of the coup.