6PR's Daffodil Day Auction, Friday August 28, for Cancer Council WA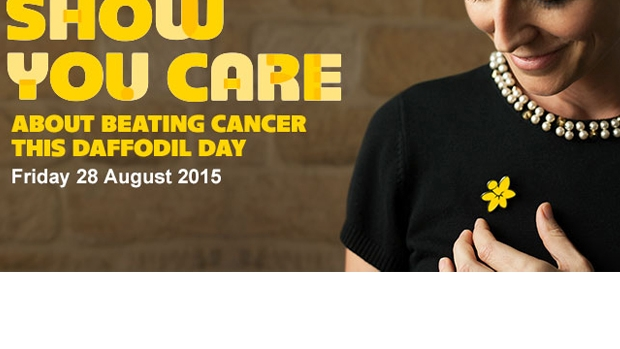 6PR proudly supports Daffodil Day, Friday August 28, raising much needed funds for the Cancer Council of Western Australia, and we have four great auction items up for grabs – so be listening to bid live, as our programs across the day will be raising as much money as possible.
The Auction Items are as follows:
Breakfast Program – italktravel South East Asia Cruise valued at $5,000
Morning Program – Retravision Entertainment System valued at $4,500
Afternoon Program – Bedroom Package from Forty Winks valued at $5,000
Drive Program – Fridge from Mitsubishi Electric valued at $5,000
AUCTION DATE – FRIDAY 28TH AUGUST, 2015
BREAKFAST AUCTION TIME – 6am to 8.15am
(Phone 922 11 882 to bid!)
Steve Mills & Basil Zempilas will be auctioning off a fantastic CRUISE PACKAGE from italktravel, valued at $5,000.
italktravel is providing someone with the chance to experience a Cruise like no other! With flights on Singapore Airlines, and a 7 day cruise through Singapore, Thailand and Vietnam, on the Mariner of the Seas, with Royal Caribbean, this is not one to be missed.
Talk to an italktravel agent at Rockingham or Hillary's to book today!
Hillary's – Ph: 08 9402 3900 or Rockingham – Ph: 08 6181 1800. Visit www.hillarys.italk.travel
MORNING AUCTION TIME – 9am to 11.45am
(Phone 922 11 882 to bid!)
Gary Adshead will be auctioning off an LG Home Entertainment System, from Retravision.
This LG Home Entertainment System is valued at $4,500 and consists of
HR 945T Blu-Ray Recorder
LA 450H Sound Bar
60 UF770T Ultra HD TV
Bids on this item will be taken during the Morning Program after 9am.
Retravision is your locally owned Electrical Appliance Retail Specialist. Retravision have been servicing Western Australia for the last 50 years. So for the right price and expert advice, don't forget to visit your LOCAL Retravision store today, or go to www.retravision.com.au
AFTERNOON AUCTION TIME – 12pm to 2.45pm
(Phone 922 11 882 to bid!)
Peter Bell will be auctioning an ASTA BEDROOM SUITE, available exclusively from Forty Winks, valued at $5,000.
Forty Winks has forged an exclusive design collaboration with famous renovation twins Alisa and Lysandra, engaging the style stars to design and launch an exclusive four piece bedroom suite. Introducing Asta by Alisa and Lysandra – the Australian made, Scandinavian inspired four piece bedroom suite combines the rawness of timber and the softness of fabric to create a contemporary and sophisticated look and feel. And the eye catching rose gold detail featured on the Bedside Tables and Tallboy adds a hint of elegance.
Forty Winks, Australia's iconic bedroom retail specialist, offers a wide range of mattresses, beds, bedding, bedroom furniture, children's furniture and bedroom accessories with more than 90 stores located nation-wide. Visit www.fortywinks.com.au
DRIVE AUCTION TIME – 3pm to – 5.15pm
(Phone 922 11 882 to bid!)
Adam Shand will be auctioning a REFRIGERATOR, from Mitsubishi Electric, valued at $5,000.
The Mitsubishi Electric MR-WX743Y multi-drawer refrigerator features:
? 743 litre capacity, yet a unique slim external dimension
? 3.5 star energy rating
? Advanced features – Supercool and Soft Freezing
? Non-plumbed icemaker
? Available in Dark Mahogany and Diamond White
Mitsubishi Electric is a recognized world leader in the manufacture, marketing and sales of electrical and electronic equipment. For over 40 years, we have been touching the lives of Australians. We supply traction systems for trains, giant sports stadium screens, and substations that regulate your electricity. Mitsubishi Electric advanced technology is in everything from satellites to smart factory solutions, through to home air conditioning and refrigerators. Our world is your world. You can purchase Mitsubishi products at your local Retravision store. Visit www.mitsubishielectric.com.au
DAFFODIL DAY INFORMATION:
Western Australians are being encouraged to wear a Cancer Council daffodil pin on Daffodil Day ? Friday 28th August ? as a show of support for someone they know who has been affected by cancer.
Every day, around 350 Australians are diagnosed with cancer. But every day there is more reason for hope than ever before. Cancer research is discovering new and better treatments, cancer prevention campaigns are working and support for those affected by cancer is improving all the time. Every item sold and every donation can help take us another step closer to the defeat of cancer.
Your support will make a difference for cancer patients and their families all over Australia.
About 87,000 Western Australians are currently living with cancer and this year alone, more than 11,500 Western Australians will be diagnosed with cancer, meaning very few people in our community have not been directly or indirectly impacted by a cancer diagnosis.
This year Cancer Council WA aims to raise $857,000 for Daffodil Day to continue its cancer research, patient support and prevention programs.
Getting involved is easy. Register to volunteer, order a merchandise box or donate by visiting www.daffodilday.com.au, phone 1300 65 65 85 or find them on Facebook www.facebook.com/daffodildayaustralia