50-year-old WA man sets push up record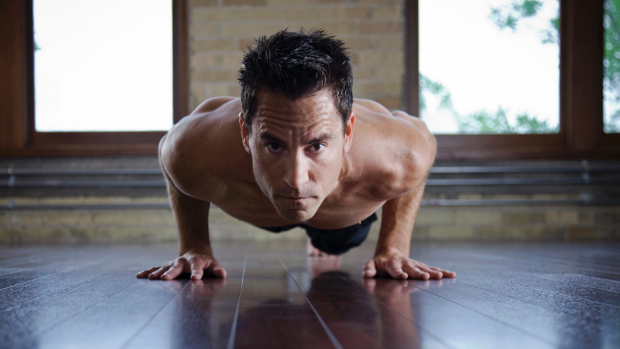 A set of push ups might fill some people with dread, but it's a drop in the ocean for Margaret River man Carlton Williams, who set a world record earlier this month.
His mammoth effort saw him complete 2200 push ups in just 60 minutes, to Guinness World Records' stringent guidelines.
'I've got two cameras, one from the side angle and one from the front angle. That's the guidelines,' Mr Williams said.
I certainly get a physical buzz out of it… you feel on top of the world, for sure!'
6PR Perth Tonight host Chris Ilsley challenged the super fit 50-year-old to complete 2600 at his next attempt, but that figure was deemed almost 'impossible' in the time allowed.
'I think maybe 2300 would be pushing it,' Mr Williams said.
Listen to the full interview below: