$25,000 REWARD To Find A Toy Poodle!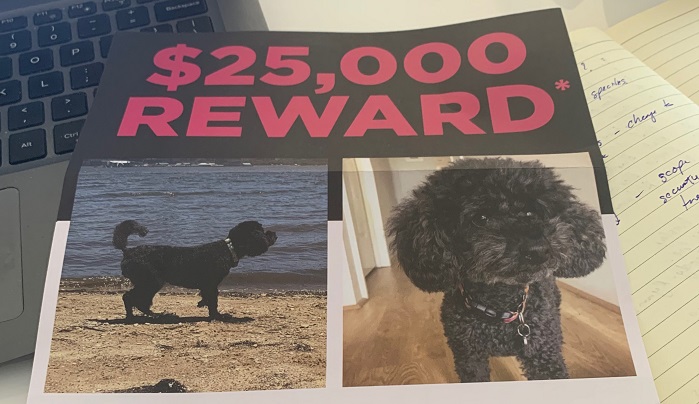 Anne-Marie is a Pet Detective who is currently on the hunt for a small, black, toy poodle puppy around Bayswater. She is looking for info or tips and is welcoming anonymous information.
The reward for some constructive and helpful details is $25,000… the highest amount for a pet reward in Australia right now and possibly in history!
Hear more from the Detective Anne Marie below!