Fresh Finesse – Rice Salad with Fruit and Nuts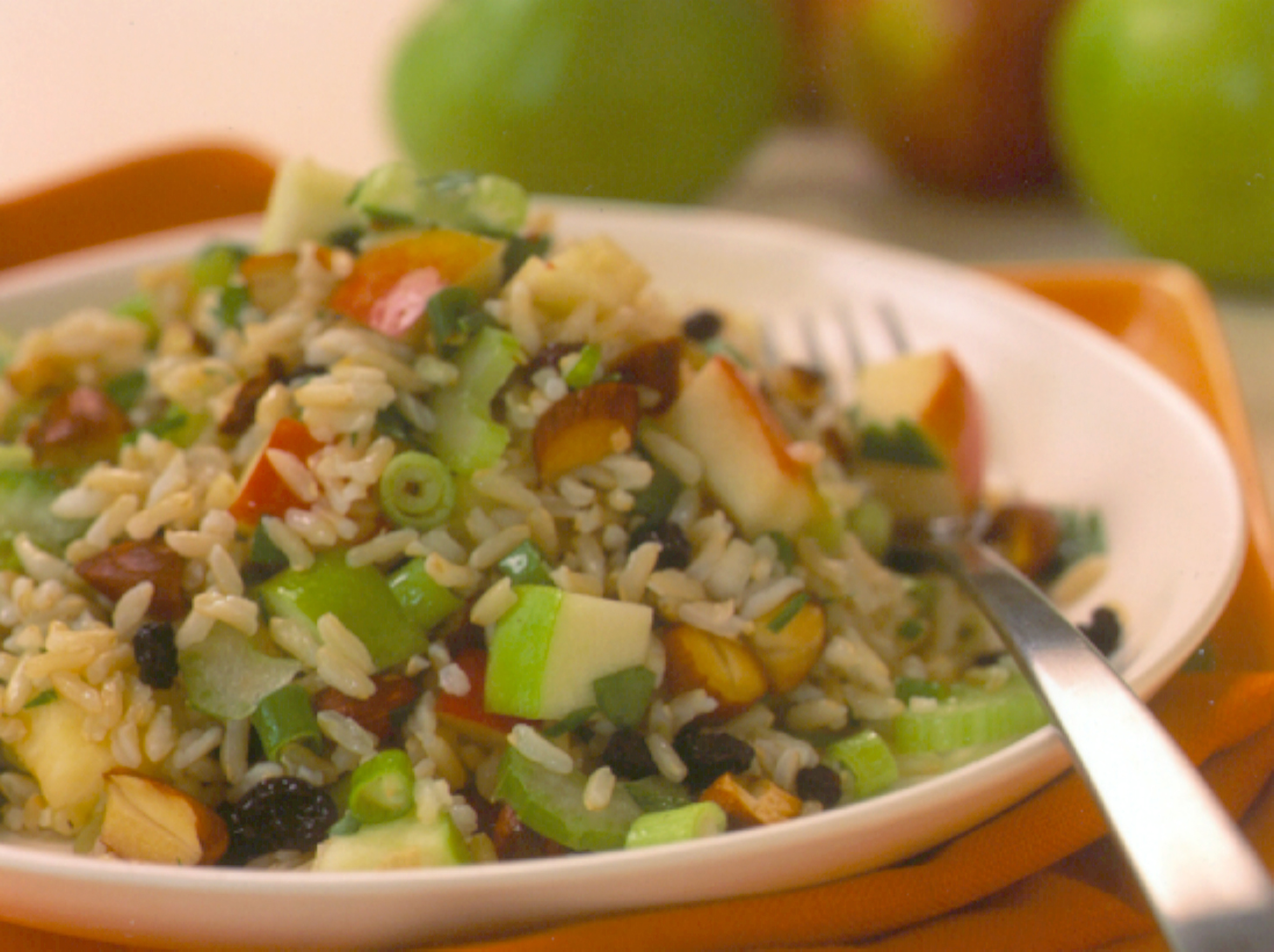 Rice Salad with Fruit and Nuts
Preparation: 10 minutes
Cooking: 15 minutes
Serves: 4
Salad
4 tblspn currants
1/3 cup whole almonds
4 cups brown rice, cooked
6 spring onions, finely sliced
1 Granny Smith apple, cored and diced (leave skin on)
1 red apple, cored and diced (leave skin on)
2 sticks celery, sliced
3 tblspn chopped parsley
Dressing
3 tblspn lemon juice
4 tblspn olive oil
Pinch of sugar, salt and black pepper
Heat the oven to 180°C and place the almonds on a baking tray. Cook for 5-6 minutes or until fragrant and roughly chop. In a large bowl, combine the rice, spring onion, currants, apple and celery. Stir through the chopped almonds. Whisk together the lemon juice, oil, sugar, salt and pepper and toss through the salad along with the parsley.  Serve.
Recipe thanks to Neolene Swain from Fresh Finesse.
New recipe every Saturday at 1:20pm with Noelene and Harvey Deegan on 882 6PR.