Fresh Finesse – Orange and Fennel Salad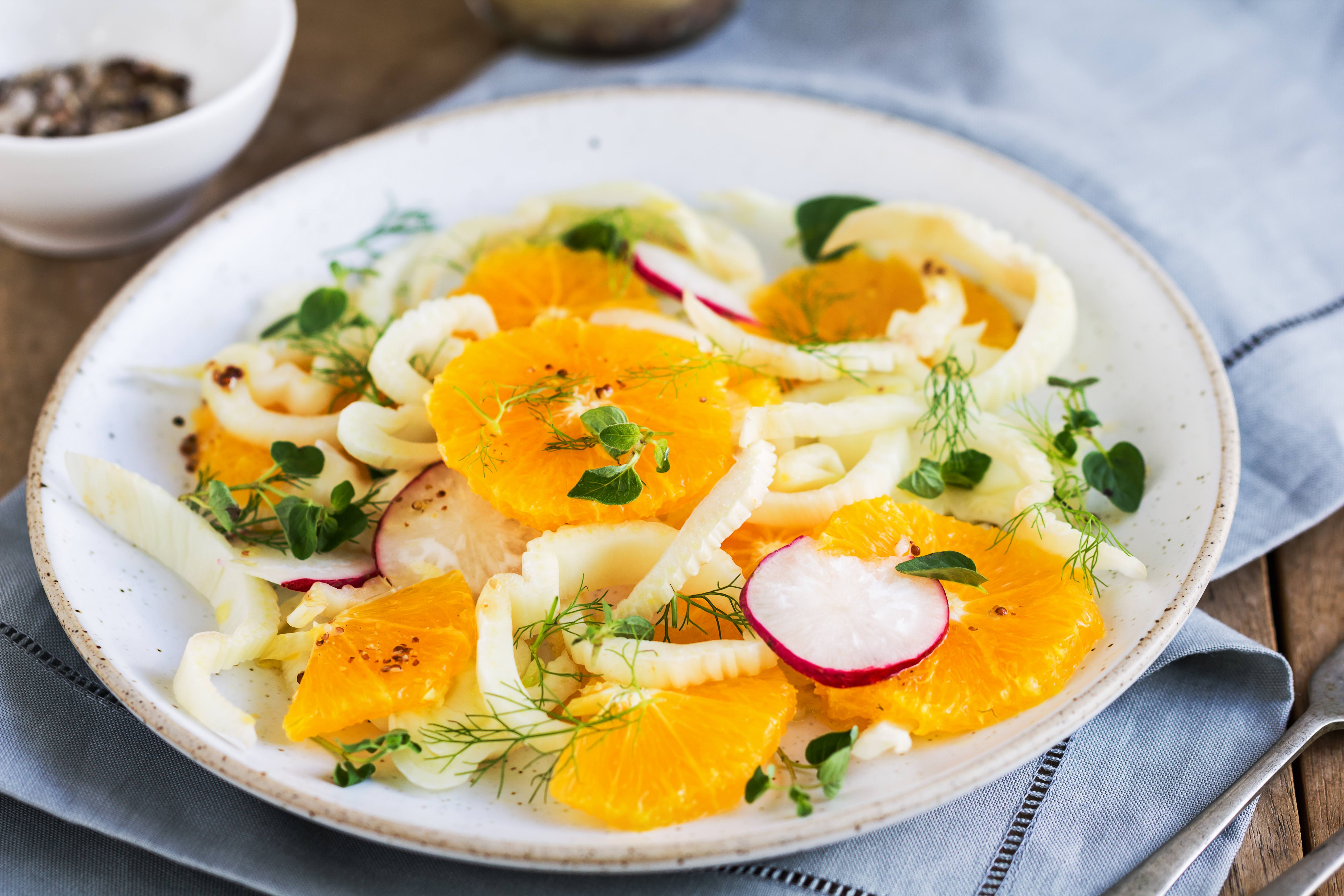 Orange and Fennel Salad
This classic flavour combination makes a wonderful spring salad
Preparation: 5 mins
Cooking: nil
Serves: 4
1 tablespoon white-wine vinegar
2 tablespoons olive oil
Coarse salt and ground pepper
5 navel oranges
3 fennel bulbs  ends trimmed, quartered lengthwise, cored, and thinly sliced,
1/4 cup roughly chopped fennel fronds (optional
3 radishes, ends trimmed, finely sliced
In a large bowl, whisk together vinegar and oil; season with salt and pepper. Using a sharp knife, slice off both ends of each orange. Following the curve of the fruit, cut away the peel and white pith. Halve orange from top to bottom; thinly slice crosswise.
Transfer oranges, along with any juices that have accumulated on work surface, to bowl with dressing. Add fennel and, if desired, fronds.
Toss to combine. Serve
Recipe thanks to Neolene Swain from Fresh Finesse.
New recipe every Saturday at 1:35pm with Noelene and Harvey Deegan.