Fresh Finesse – Orange and Fennel Pasta Salad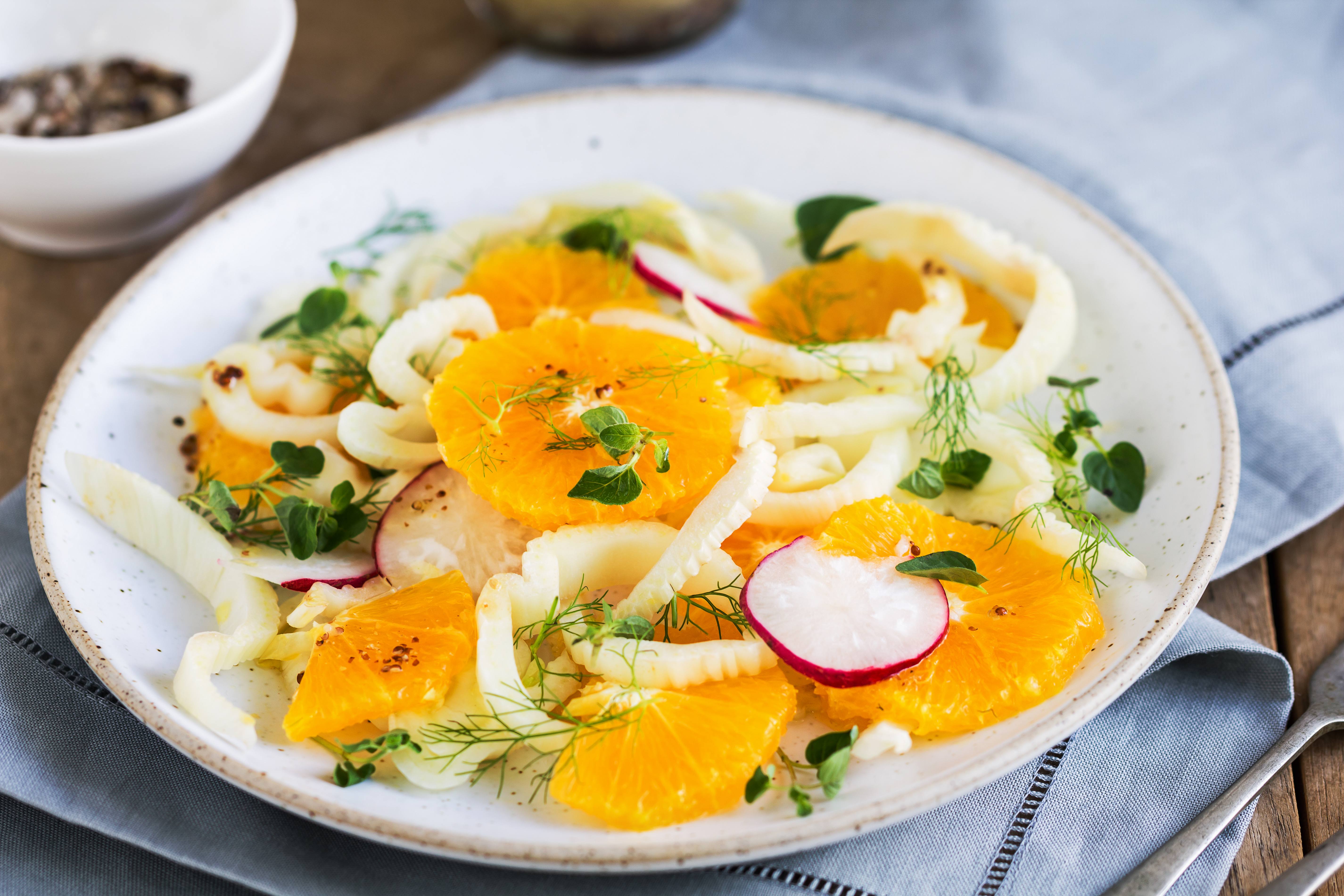 Orange and Fennel Pasta Salad
Preparation: 10 minutes
Cooking 10 minutes
Serves 4
1 large fennel bulb, trimmed and finely sliced
2 navel oranges, peeled and sliced
1 bunch English spinach, roughly chopped
2 tblspn olive oil
2 tblspn orange juice
1 tspn grated orange rind
Freshly ground pepper, to taste
Place, fennel, oranges and spinach in a large bowl. Combine, olive oil, orange juice and orange rind.  Drizzle over salad.  Serve with grilled meat and pepper to taste.
Optional variation:  Add 2 cups cooked penne pasta to the salad.
Recipe thanks to Neolene Swain from Fresh Finesse.
New recipe every Saturday at 1:35pm with Noelene and Harvey Deegan.