Fresh Finesse – Mango and Apple Crumble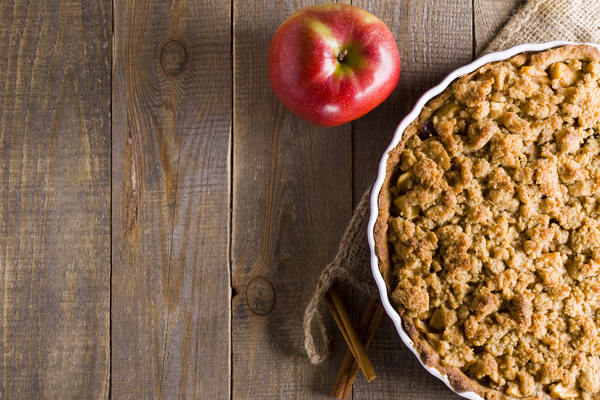 Mango and Apple Crumble
Cooking: 45 mins
Serves 6
2 Granny Smith apples, peeled, cored and sliced
½ tspn nutmeg
1 mango, peeled and sliced
2 cups rolled oats
1/3 cup wholemeal plain flour
2 tblspn brown sugar
1 tspn cinnamon
1 tblspn canola oil
1 tblspn desiccated coconut
2 tblspn slivered almonds
Combine apples with nutmeg in an ovenproof dish.  Cover.  Bake at 180°C for about 15 minutes.  Remove from oven.  Stir in mango slices. Meanwhile, place rolled oats, plain flour, sugar, cinnamon and canola oil in a food processor. Process until crumbly.  Stir in coconut and almonds. Spoon the mixture over the apples and mango.  Place in oven.  Bake at 180°C for a further 30 minutes or until apples are tender.
Recipe thanks to Neolene Swain from Fresh Finesse.
New recipe every Saturday at 1:20pm with Noelene and Harvey Deegan on 882 6PR.