Fresh Finesse – Cherry Coconut Cake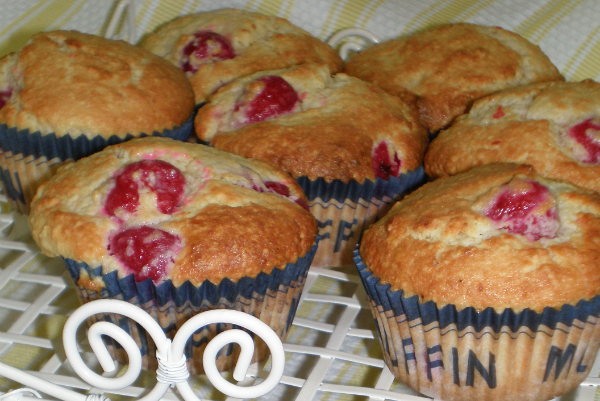 Cherry Coconut Cake
Preparation: 15 minutes
Cooking: 30 minutes
Serves: 6
3 eggs
4 tblspn caster sugar
125 g flour, sifted.
1/2 tspn baking soda
1 can coconut milk
½  cup desiccated coconut
500g cherries, pitted
Preheat oven to 200°C. Beat eggs and sugar together on high speed for 5 minutes. With a
wooden spoon, mix in the flour, then baking soda. Slowly add in coconut milk to make a
thick, smooth batter. Fold in desiccated coconut. Grease a shallow cake pan and pour in the batter. Arrange cherries on top. Bake in a hot oven 200°C for 30 minutes or until golden. Can be served warm or at room temperature
Recipe thanks to Neolene Swain from Fresh Finesse.
New recipe every Saturday at 1:20pm with Noelene and Harvey Deegan on 882 6PR.