Fresh Finesse – Banana Pecan Bread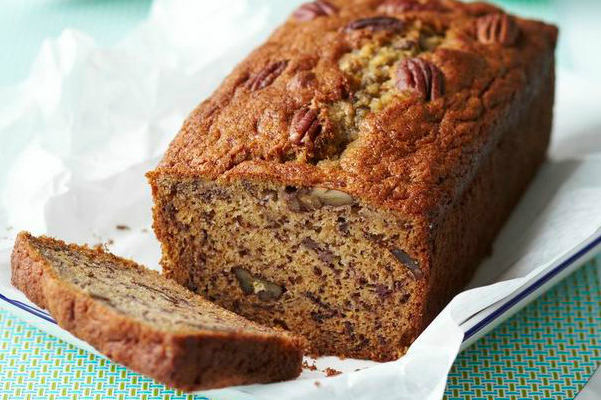 Banana Pecan Bread
Preparation: 10 minutes
Cooking: I hr 15 minutes
Serves: 4-6
2 ½ cups SR flour
½  cup caster sugar
1 ½ cups desiccated coconut
½  cup chopped pecans
½  cup whole pecans extra for decoration
3 bananas, 2 chopped
2 eggs, lightly beaten
300 ml milk
60 g butter, melted
Sift flour into a large bowl.  Add caster sugar, coconut and chopped pecans.  Stir to combine.  Combine chopped bananas, eggs, milk and butter in another bowl.  Fold this mixture into dry ingredients, until mixture is combined. Pour into a lightly greased loaf tin.  Decorate top with sliced banana and whole pecans.  Bake for about 1 hour and 15 minutes in 180°C oven, or until skewer inserted in centre comes out clean. Allow to cool for about 10 minutes before turning onto wire rack.  
Recipe thanks to Noelene Swain from Fresh Finesse.
New recipe every Saturday at 1:20pm with Noelene and Harvey Deegan.