Community Citizen of the Year Awards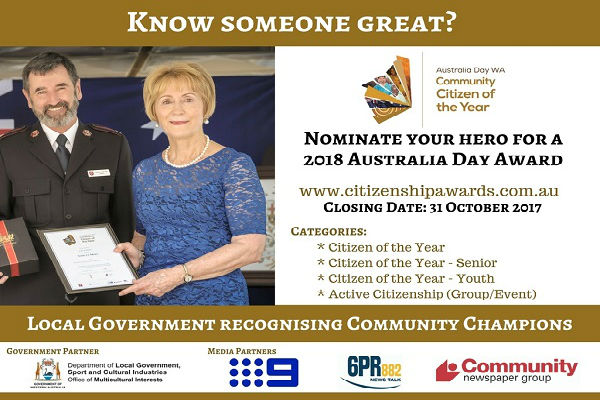 Nominations are now open for Citizen of the Year Awards! Each year on Australia Day, the Citizen of the Year Awards give local government around the state the opportunity to acknowledge the contribution and celebrate the active citizenship of Western Australians at a local community level.
The Awards reward and recognise individuals and organisations making a notable contribution during the current year, and/or to those who have given outstanding service over a number of years.
You can nominate your hero for a 2018 Australia Day Award here
Nominations close 31 October 2017
Proudly supported by 6PR, Channel 9 and Community Newspapers.