6PR & Ray White Drive for MND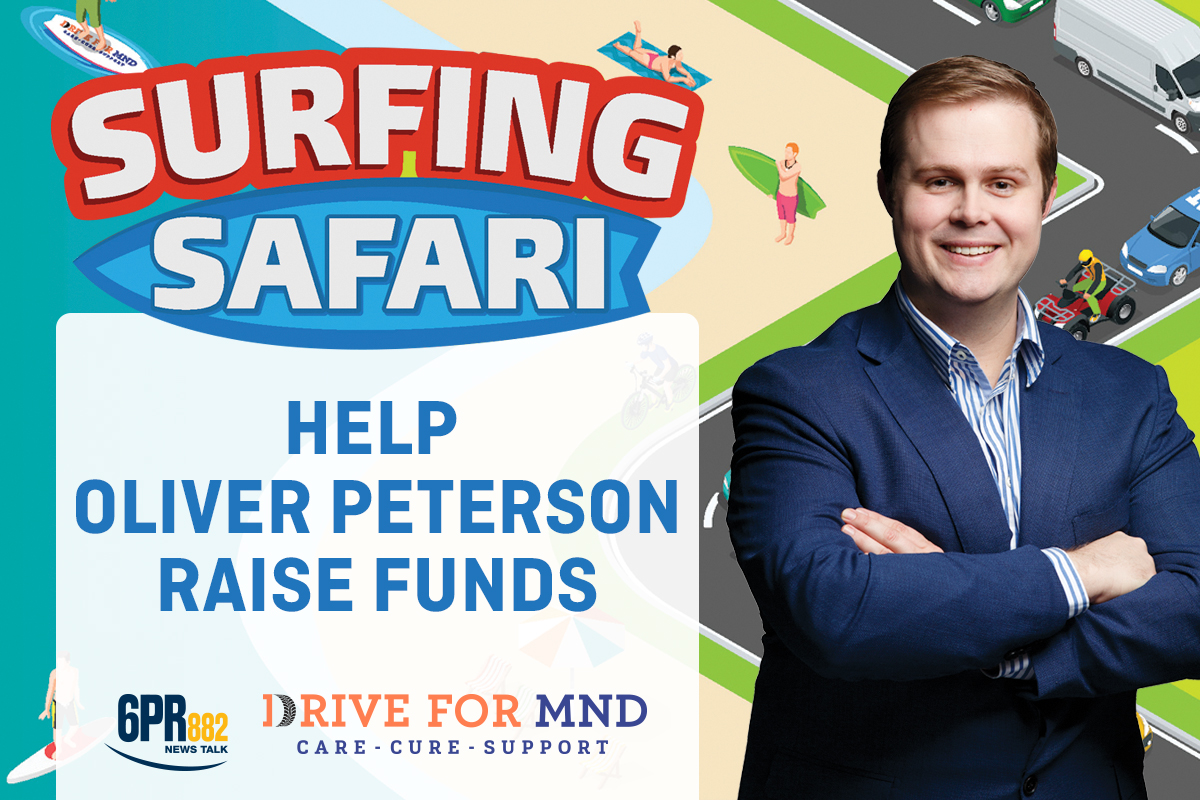 DRIVE FOR MND – Surfing Safari
We need your help to make a difference!
Drive for MND – Surfing Safari – from Friday 25  – Sunday 27 October 2019 is the flagship fundraising event for Care Cure Support (CCS) in our endeavours to raise much needed funds to help Care for people living with Motor Neurone Disease (MND), whilst investing in research to find a Cure for MND and providing Support to the families of people living with MND.
As part of the Drive we will head off in convoy on a three day road-trip to raise awareness and funds, and Oliver Peterson from Perth Live will Broadcast from outside the Margaret River Hotel, Friday October 25
You can help us make a beneficial difference to the people and their families living with MND, all we ask is that you donate as little or as much as you can, every dollar counts as 100% of all donations goes to the cause. There are no deductions for administration costs associated with the charity.
To make a donation, visit the fundraising page here