What's on your Bucket List?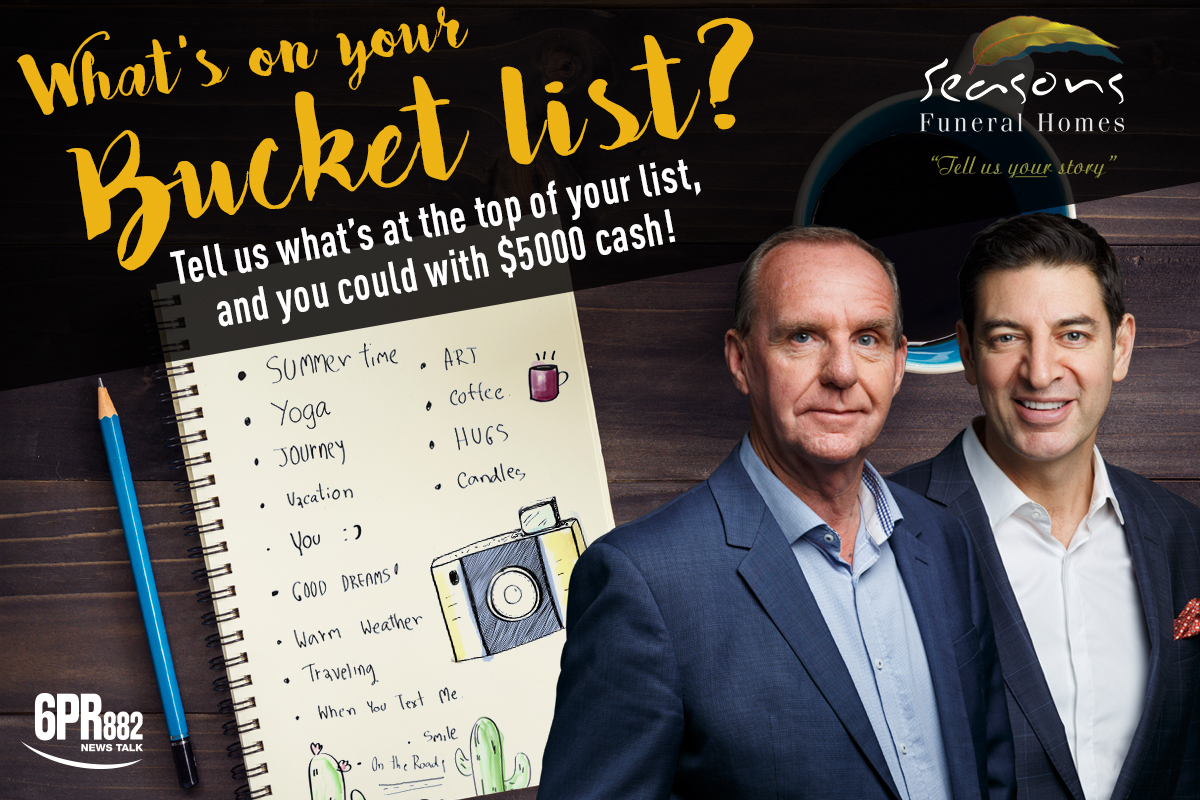 Tell us what's at the top of your list, and you could win $5,000 cash!
Each day 6PR Breakfast will award one bucket-lister with a $100 Visa Card, and add them to the draw for a chance to win 5 grand towards their bucket list experience!
Enter now via the form below
Thanks to Seasons Funerals – Tell us your story.