Tell us your memories of the Parmelia Hilton!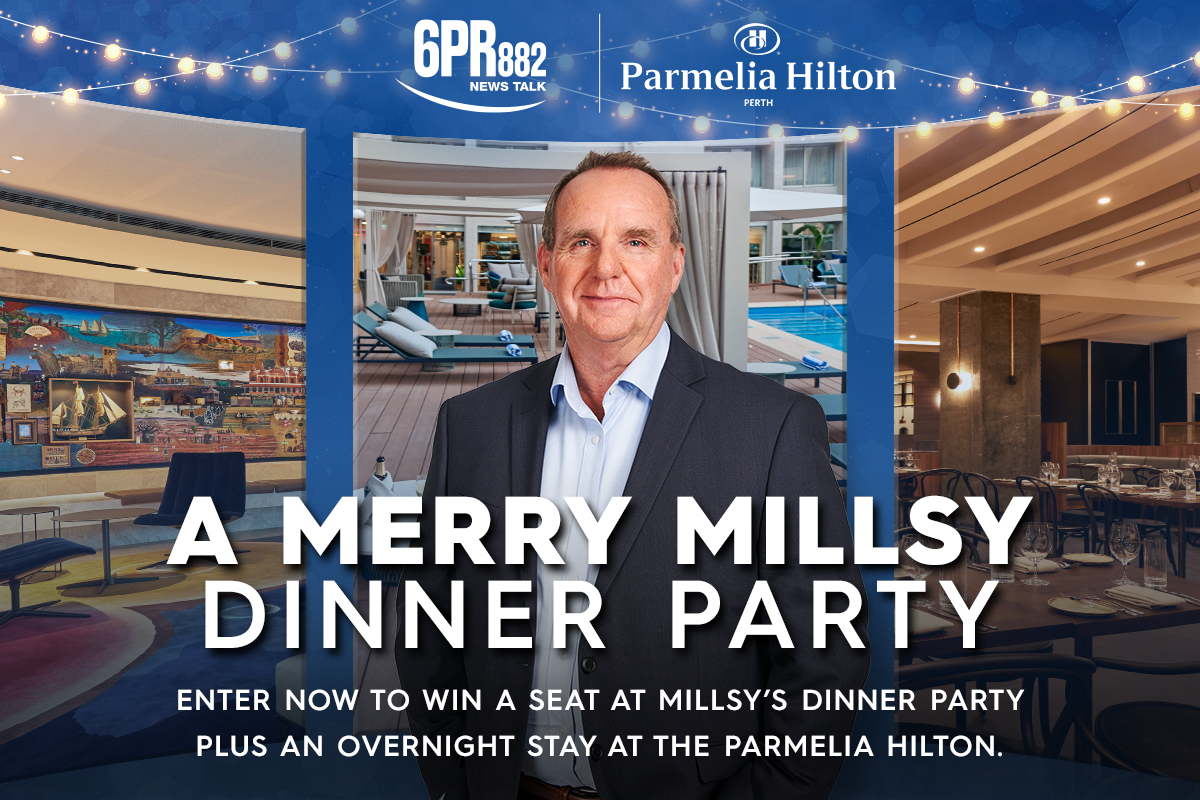 Whether it is a school formal, wedding or a milestone birthday it seems everyone remembers a Parmelia Hilton experience.
With this in mind, Millsy at Midday has partnered with the Parmelia Hilton to not only celebrate the venue's recent refurbishment, but also the special memories it has created for guests over the years.
So on Friday the 10th of December, Millsy raise a toast to the Parmelia Hilton at his very own Merry Millsy Dinner Party.
To join Millsy at the Parmelia Hilton simply share your best memories of the venue along with your details below.
Then be listening each weekday from Thursday the 25th of November to Wednesday the 8th of December, where Millsy will call an entrant every day to let them know that they have scored a seat at his dinner party along with an overnight stay at the Parmelia Hilton.
There are 10 tickets up for grabs, where each winner can also invite one guest to enjoy the festivities.
So if you have a memory of the Parmelia Hilton, simply share it below and be listening to Millsy at Midday to score an invite to A Merry Millsy Dinner Party at the Parmelia Hilton.
For full terms and conditions please click here. Competition closes at midnight on Monday the 6th of December.