Scarboro Toyota Rumour File 2019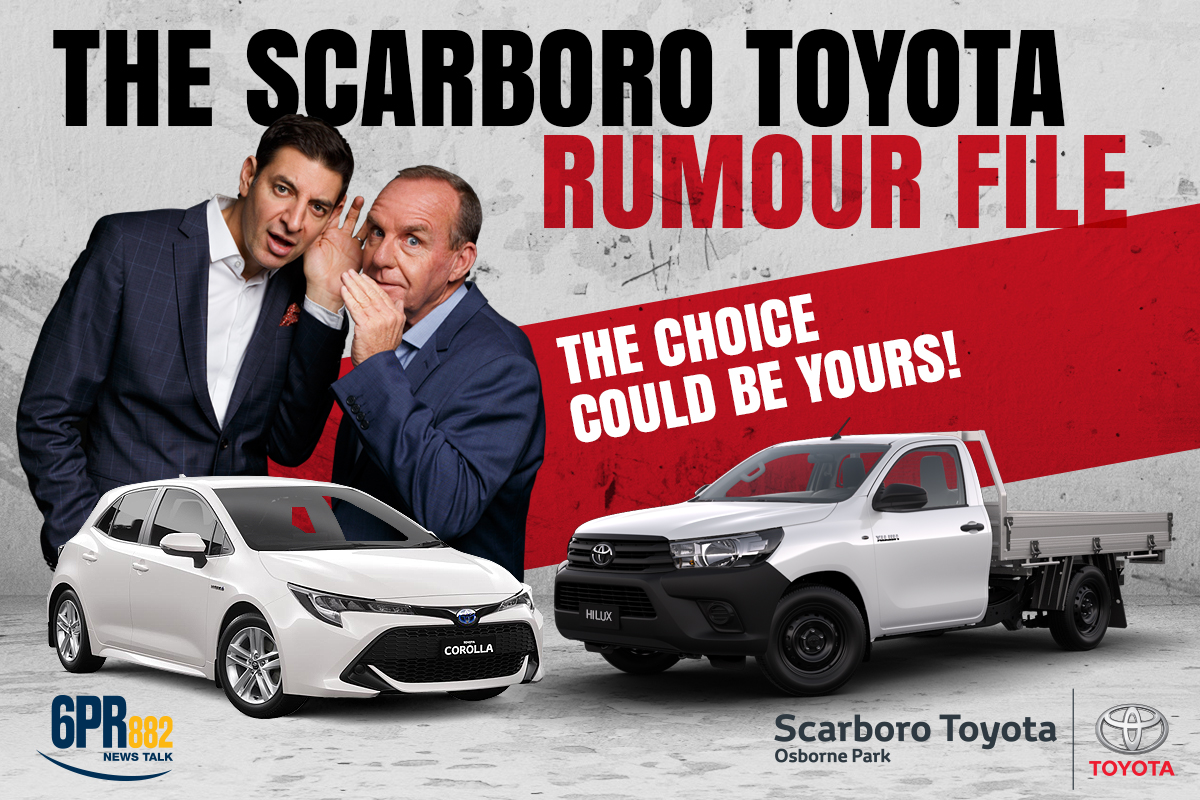 It's Perth's most talked-about radio segment – The Scarboro Toyota Rumour File.
Weekdays at 7 am, and the 'late rumour' at 8.25 am, on Breakfast with Steve & Baz on 882 6PR.
If you've got a rumour, share it with us and go in the running to win a brand new vehicle from Scarboro Toyota…
Corolla Ascent Sport CVT or
Hilux 4.2 Single Cab Workmate Manual Petrol Ute.
YOU GET TO CHOOSE!
To enter simply email your rumour to us at rumourfile@6pr.com.au or phone us on 922 11 882.
Each week we'll award a 'Rumour of the Week' cash prize of $500 PLUS we'll also choose a 'wildcard' finalist to go into the draw.
The next draw will be conducted in July 2019. For full terms and conditions click here.