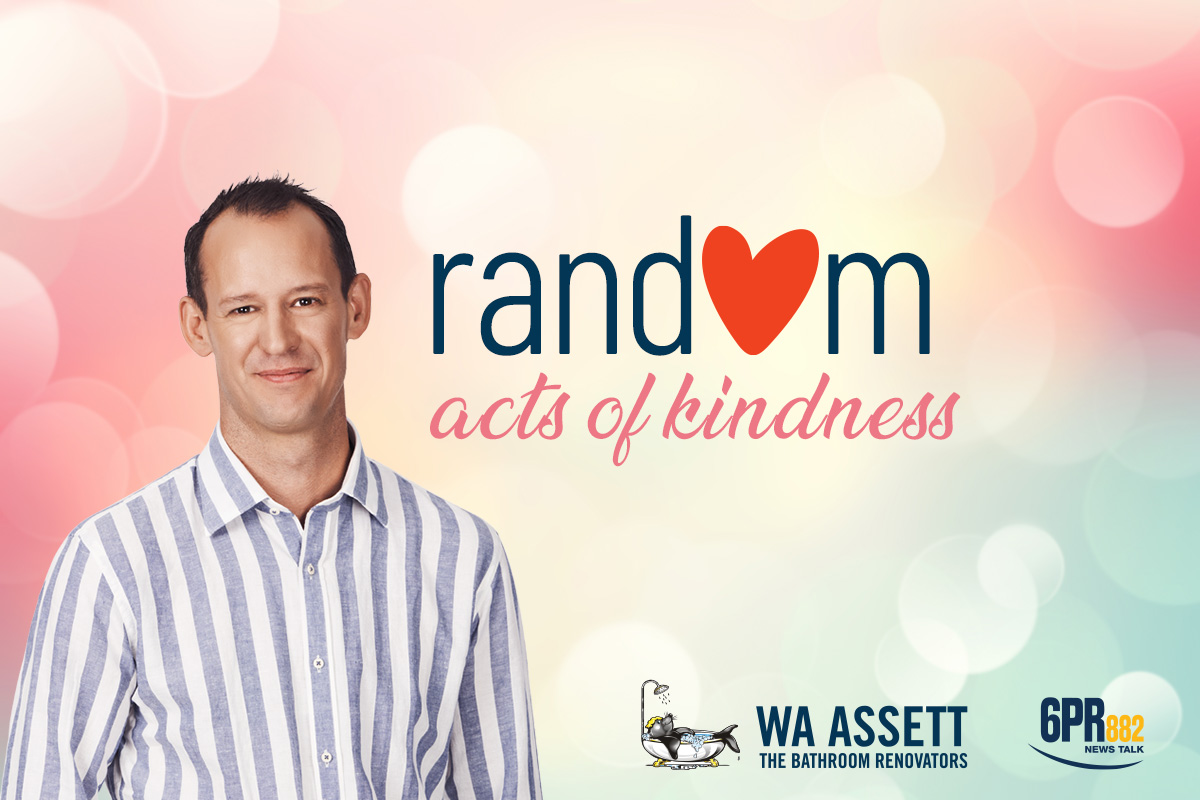 Have you got a story about a Random Act of Kindness?
It could be gifting an unexpired parking ticket to someone else, or buying coffee for a nurse who worked a double shift. Whatever the act, Gareth Parker wants to hear it!
To tell Gareth your story, simply listen to his Breakfast program weekdays from 5:30am where he will give listeners a cue to call to tell him about their Random Act of Kindness.
Each month Gareth will award the Random Act of Kindness that he deems to be the most iconic or inspiring, where the winner will be able to make a $1,000 donation to a charity of their choosing.
Random Acts of Kindness – with WA Assett, the bathroom renovators, bathrooms for living
For full terms and conditions please click here.