Nominate your Tool of the Week and you could win a trip to Hawaii!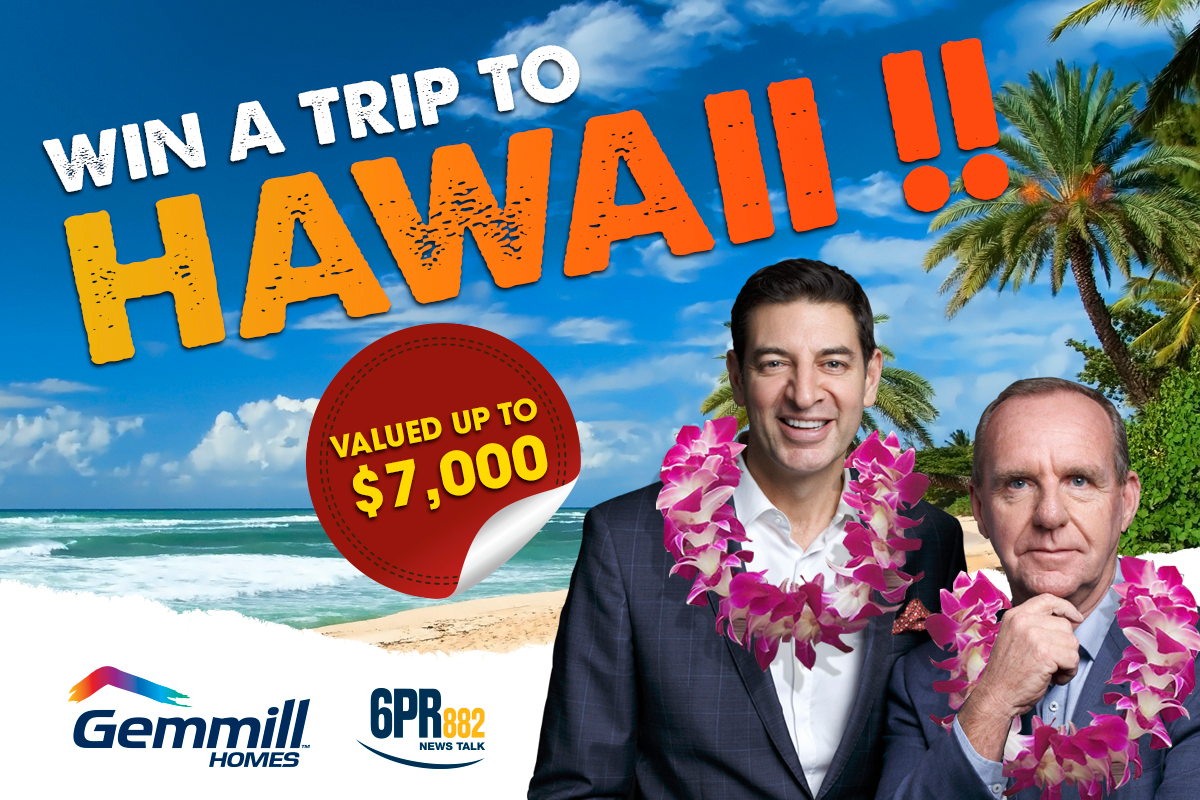 6PR Breakfast and Gemmill Homes are giving YOU the chance to win
a trip to HAWAII!
Did someone at work have a spectacularly hilarious mishap?
Did your friend have a side-splitting social slip-up?
Did you witness a face-palming public faux pas?
We want to hear all the juicy, funny and cringe-worthy details! Nominate your TOOL OF THE WEEK with Millsy & Baz on a Friday morning at 6.30am for your chance to win!
Each week, the caller with the best entry will win a $200 Visa card PLUS go in the draw to win the Hawaii getaway valued up to $7,000!