Join Simon on board the Astor!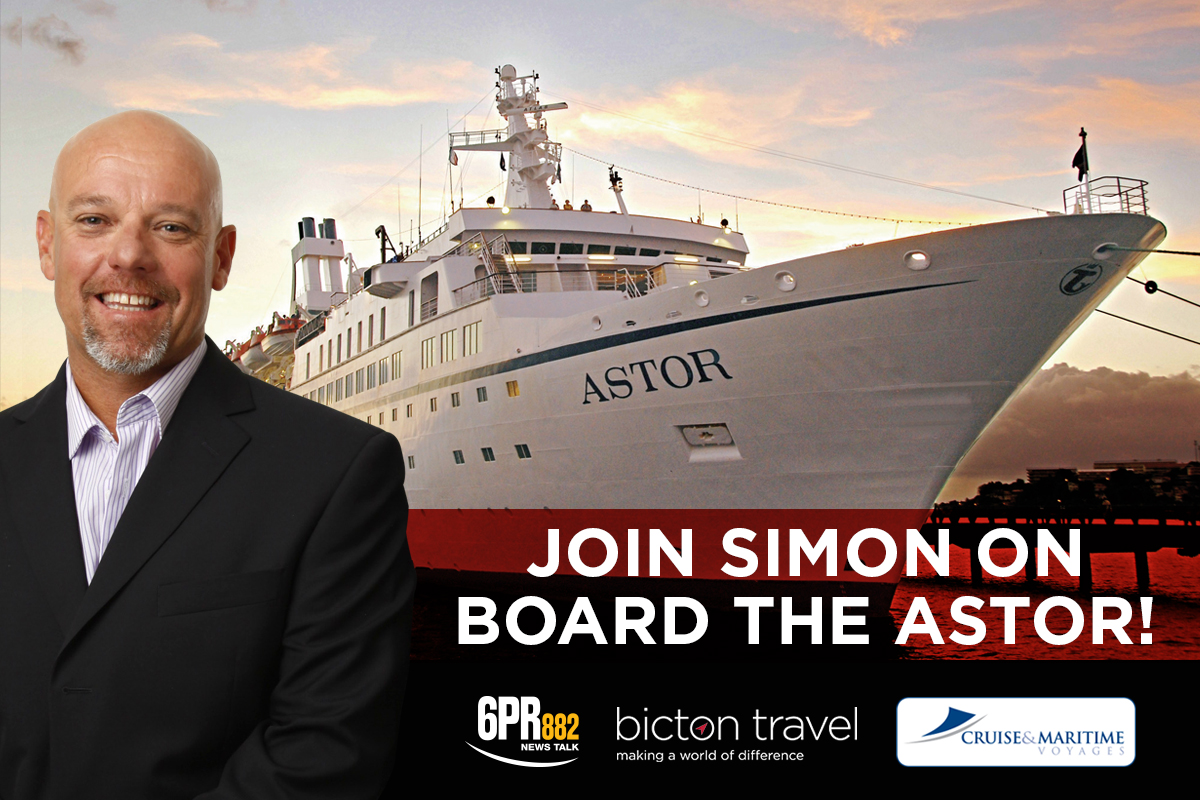 Next week we'll be giving you the chance to join Simon Beaumont on board the Astor in Fremantle!
Winners will enjoy a tour of the magnificent Astor and a delicious 4-course lunch while listening to Simon broadcast LIVE!
DETAILS
When: Monday, 12th February 2018
Time: TBA
Where: Fremantle Passenger Terminal, 50 Peter Hughes Drive, Fremantle
MAJOR PRIZE!!
Bicton Travel will be awarding a major prize to one lucky listener onboard the Astor!
A cabin for two guests on the Bicton Travel Festive Weekend Cruise, departing 8th – 10th Dec 2018.
More information will be provided on the day.
HOW TO ENTER
Listen to Afternoons between 12 pm and 3 pm Monday 15th Jan to Friday 19th Jan for your chance to win a double pass OR
Enter via the online form below!
Thanks to Bicton Travel, making a world of difference and Cruise & Maritime Voyages, Australia's leading independent cruise line.
Competition closes January 25th @ 12pm. For full terms and conditions please click here.