John Hughes Rumour File 2019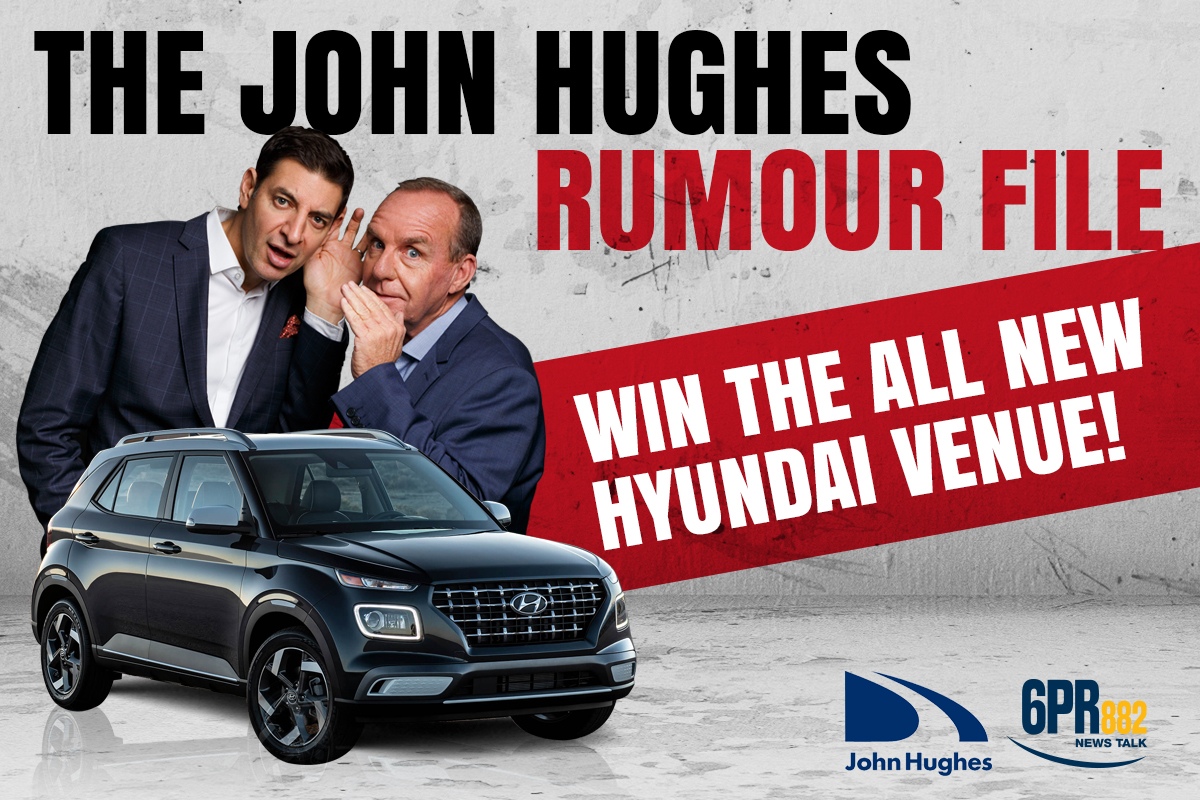 It's Perth's most talked-about radio segment – The John Hughes Rumour File.
Weekdays at 7am, and the 'late rumour' at 8:25 am, on Breakfast with Steve & Baz on 6PR.
If you've got a rumour, share it with us and go in the running to win a brand new vehicle from John Hughes…
the all new Hyundai Venue!
To enter simply email your rumour to us at rumourfile@6pr.com.au or phone us on 922 11 882.
Each week we'll award a 'Rumour of the Week' cash prize of $500 PLUS we'll also choose a 'wildcard' finalist to go into the draw.
The next draw will be conducted in December 2019. For full terms and conditions click here.