Gareth's Most Valuable Player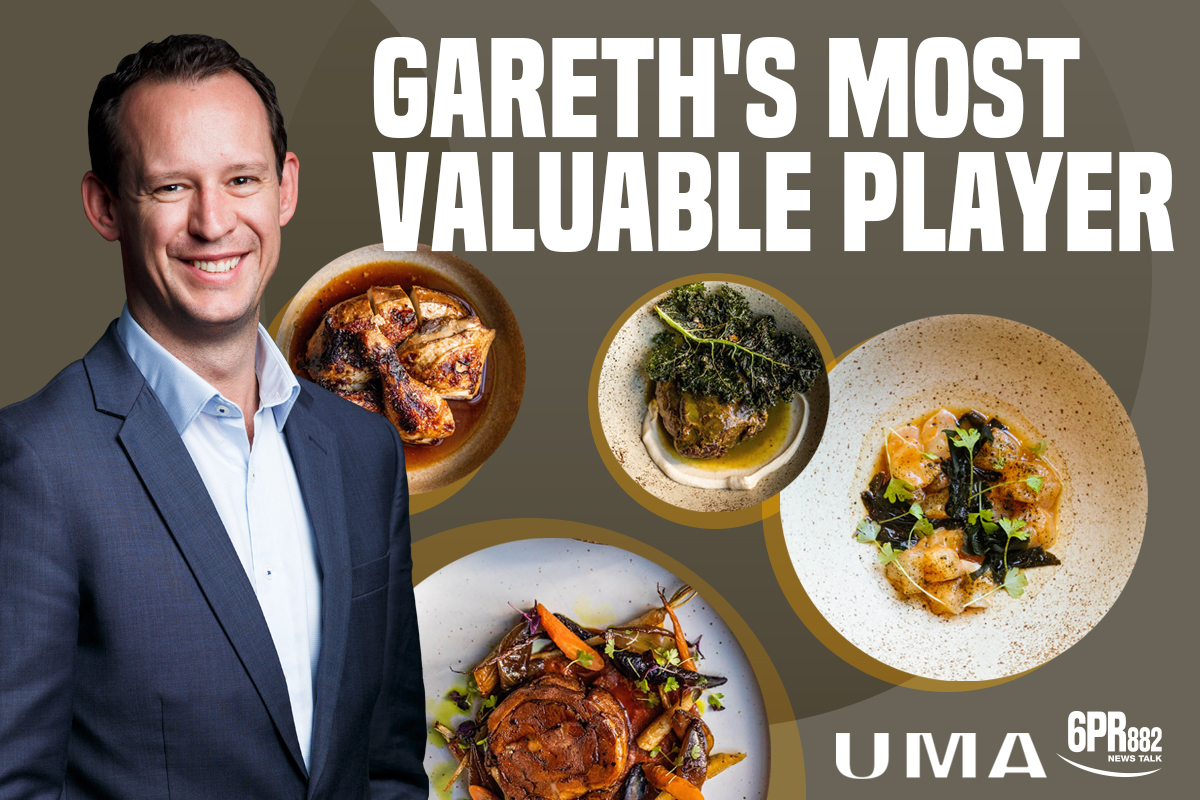 While you keep us in touch with what's happening outside our studio walls – we're putting you in touch with a taste of Peru!
Each day this week Gareth will be hand-picking his Most Valuable Phone caller-of-the-day – or MVP – to join him for dinner at Uma Restaurant with a guest, Thursday August 1.
Indulge in a culinary journey through Peru – featuring locally sourced, sustainable produce.
For your chance to be Gareth's next MVP, stay in touch with 6PR Mornings!
Dinner with Gareth Parker
Thursday August 1, 6:30pm
Uma Restaurant, Pan Pacific Perth
Thanks to Uma Restaurant – Perth's best Peruvian cuisine.