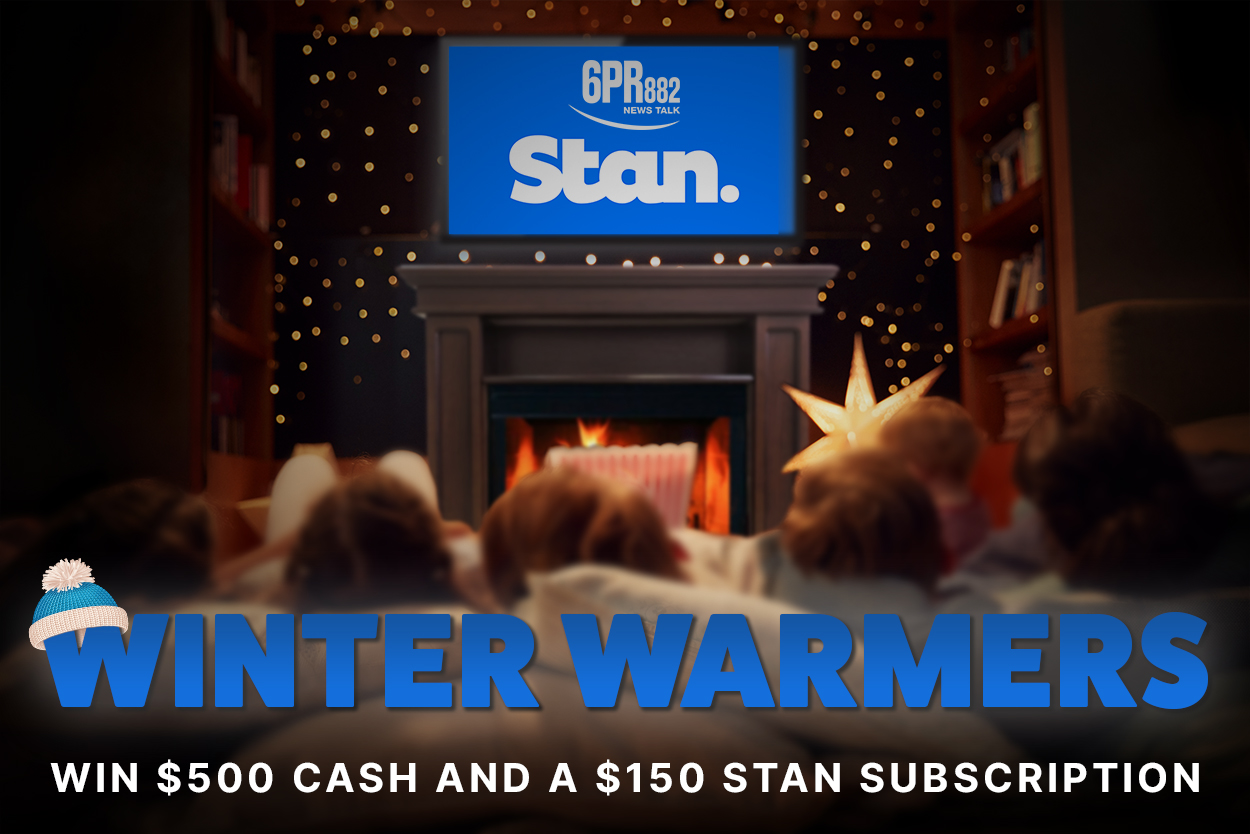 Perth's 6PR is the place for information and entertainment this winter – and now we're turning up the heat and giving you the chance to win with 6PRs Winter Warmers!
Let us entertain you this winter with $500 Cash and a $150 Stan subscription!
From Monday May 30 to Friday June 10, listen weekdays, across the day to Breakfast with Gareth Parker, Mornings with Liam Bartlett, Millsy at Midday and Perth Live with Oliver Peterson.
Early in each program we will announce a codeword to do with one of the world's biggest shows on STAN – as that day's Winter Warmer.
Then later in the program a "cue to call" will be played. The nominated caller to the competition line, must then correctly provide the Winter Warmer codeword for that day and that show.
If they can, they'll win $500 cash – plus a $150 STAN subscription!
6PR's Winter Warmers – your chance to win big for Winter!
Thanks to Stan – the biggest deal in entertainment… start your free trial today.