$150,000 Bill Buster on 6PR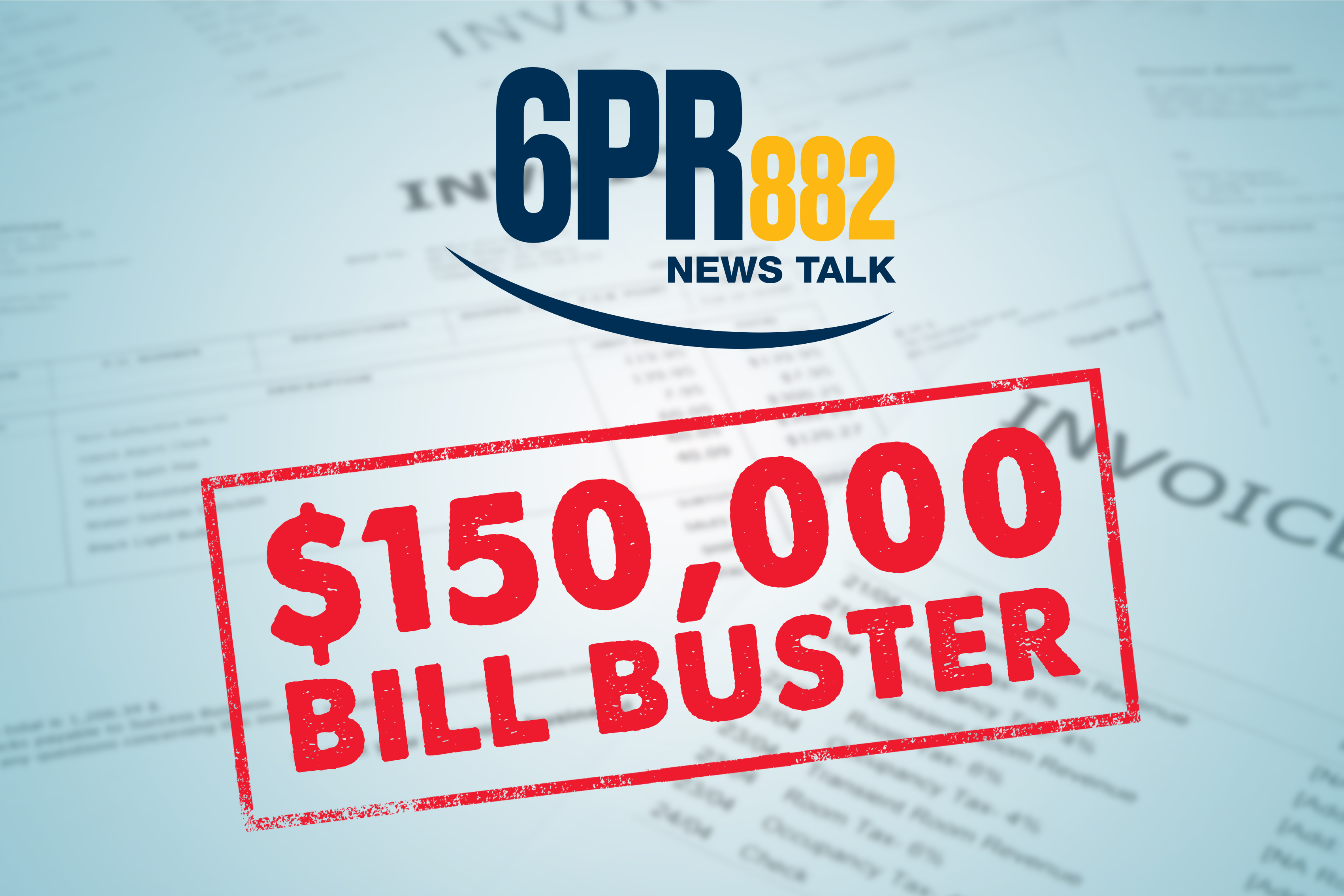 This time of year can put a real drain on your household budget.
Bills from Christmas expenses. Bills from your holiday. Credit Card Bills. Electricity Bills. Bills from getting the kids back to school.
So to start the year off, we're coming to the rescue with the $150,000 Bill Buster on 6PR!
We have up to $150,000 to help you bust those bills!
Just fill in your details below and, in 25 words or less, tell us what bill you'd like us to pay and why.
Then listen to 6PR right across the day.
Each weekday in Breakfast, Mornings, Afternoons and Drive – we'll announce the name of someone who has entered and the details of their bill.
That person will then have 10 minutes to call the studio on 9221 1882.
If they call in time, they'll win the cash to pay their bill!
Kick off the year with more money in your pocket.
The $150,000 Bill Buster on 6PR! – it's your chance to win cash!
Maximum single prize value is $10,000.
$150,000 prize pool is shared between Macquarie Media Network Stations 6PR, 3AW, 2GB and 4BC